Writing for the NAEYC Blog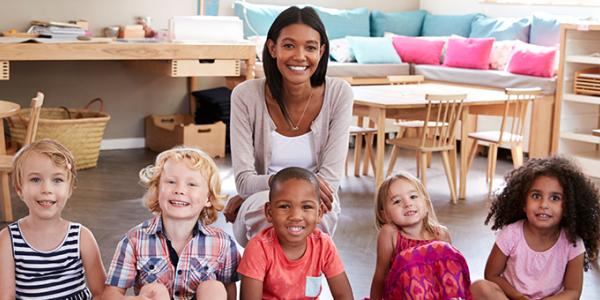 You are here
Submission Guidelines for the NAEYC Blog
Thank you for your interest in writing for the NAEYC blog. Please follow these steps to submit your proposal:
Writing Guidelines
Please keep the following in mind when submitting your work:
Audience
The primary audience for the NAEYC blog is early childhood educators—teachers, center directors, college faculty, and students—who visit the naeyc.org website. Families, policymakers, and researchers may also read the blog, in addition to other individuals who are interested in early childhood topics.
Goals
The blog increases general awareness and engages the public in thought and discussion around topics and themes related to NAEYC's mission. The blog is a way to share NAEYC initiatives and to explore what's new, upcoming, timely, or topical in the field of early childhood.
Topics
Although blog posts can address a wide range of topics related to early childhood education and young children, we are specifically interested in posts that relate to NAEYC initiatives and content.
We also want to focus on topics that generate discussion and engagement. We encourage submissions related to the following broad categories but are open to other ideas as well. In general the NAEYC blog does not publish content or promotional pieces that focus [and promote] on one organization's products or services as editorial content.
I. Early Childhood Education Topics
Blog submissions can provide thoughtful information on a topic and connect to an NAEYC publication or other initiative and engage readers in thoughtful conversation.
II. Personal Reflections, Anecdotal Stories
Blogs can share personal reflections, memories, anecdotes, or humorous stories related to early childhood education and young children. Blog posts can also connect to NAEYC content and initiatives and to the NAEYC community locally across the US.
Format
Focus on a specific idea to keep the blog post brief. Aim to write 500 words or less. Website visitors can comment on a post and authors can respond in turn. Posts can be text only or can include photos or video clips.
Decision and Publication Process
Acceptance of Proposal or Draft: We will let you know if your proposal or draft has been accepted to move forward with our editing process.
Proposal: We will let you know if your proposal has been accepted, provide any feedback, and invite you to submit for consideration.
Draft: If your draft has been accepted we will provide feedback and propose edits before it goes through our internal editing process.
Please note that an invitation to accept your proposal or your first draft does not guarantee publication.
Submissions of Proposal or 2nd Draft:
Proposal: Once you have written your proposed post, you may submit it to the email address we will have provided.
2nd Draft: One you have revised your draft blog in response to our feedback, you may submit it to the email address we will have provided.
Publication Decision: We will let you know if your content is accepted for publication, if a revision is requested, or if we will not be publishing the content at this time.
Editing: Note that all submissions are subject to editorial review and revisions, copy-editing, and design. We will share the edits with you, pose queries, and ask for additional information, as needed.
Copyright and Clearance Requirements: Before publication, we will provide copyright and clearance forms to ensure that NAEYC has the rights to publish the content. We also require the rights to use all photographs and videos. Photographers must obtain and maintain model releases from the subjects of photos or videos. See www.naeyc.org/publications/forauthors/photoguidelines for more information.
Interested in writing for other NAEYC Publications?
Check out our author guidelines for: