The Intentional Teacher: Choosing the Best Strategies for Young Children's Learning, Revised Edition
About the Book

How do preschoolers learn and develop? What are the best ways to support learning in the early years? This revised edition of The Intentional Teacher guides teachers to balance both child-guided and adult-guided learning experiences that respond to children's interests and focus on what they need to learn to be successful in school and life.
This edition offers new chapters on science, social studies, and approaches to learning. Also included is updated, expanded information on social and emotional development, physical development and health, language and literacy, mathematics, and the creative arts. In each chapter are many practical teaching strategies that are illustrated with classroom-based anecdotes.
The Intentional Teacher encourages readers to
Reflect on their principles and practices
Broaden their thinking about appropriate early curriculum content and teaching strategies
Discover specific ideas and strategies for interacting with children in key subject areas
Intentional teaching does not happen by chance. This book will help teachers apply their knowledge of children and of content to make thoughtful, intentional use of both child-guided and adult-guided experiences.
Product Code: 1120
ISBN: 978-1-938113-06-2
Publish Date: 2014
Citation (in Chicago 17th ed. style): 
Epstein, A. S. 2014. The Intentional Teacher: Choosing the Best Strategies for Young Children's Learning. Rev. ed. Washington, DC: NAEYC; Ypsilanti, MI: HighScope Press.
​Ann S. Epstein
Ann S. Epstein was formerly the Senior Director of Curriculum Development at HighScope Educational Research Foundation in Ypsilanti, Michigan. Her areas of expertise include curriculum development, professional development, research and program evaluation, and child and program assessment.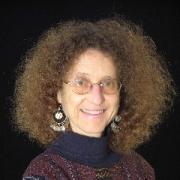 Reviews
A clear and thoughtful how-to guide to teaching young children. Epstein provides a framework for creating powerful learning experiences for young children across the many domains of development.
—Ben Mardell, Professor of Early Childhood Education, Lesley University
 
The debates are over—or they should be. Epstein marshals research and practical wisdom to get beyond arguments about "child-centered" versus "adult-centered" teaching strategies. With the help of this book, the intentional teacher skillfully blends both, promoting positive development for every child. Great for new and experienced teachers alike.
—Marilou Hyson, Early Childhood Consultant and Adjunct Professor, University of Pennsylvania
 
Many teachers get so busy in the classroom that they forget they are decision makers. The Intentional Teacher is a rich resource that teachers, coaches, and program leaders can use to fuel conversations about child- and adult-guided experiences and to build knowledge and skills around intentional decision making.
—Judy Jablon and Amy Laura Dombro, coauthors (with Charlotte Stetson) of Powerful Interactions: How to Connect With Children to Extend Their Learning
 
This comprehensive update has been expanded to include all the curriculum domains and much new knowledge about children's learning, resulting in this valuable contribution to early childhood educators!
—Carol Copple, Consultant
 
Deeply respectful of the role that teachers play in children's lives, Epstein brings to life a sophisticated approach to teaching that is both committed to child development principles and sensitive to the demands of educational content. This book is a must-read for educators, parents, advocates, and policy makers.
—Travis Wright, Assistant Professor, Early Childhood Education, University of Wisconsin-Madison
 
Productive play and learning are the result of teacher intentionality. Epstein has given teachers a guidebook for what it means to be intentional in everything they do in programs with young children. This book is indispensable.
—Frances Carlson, Lead Instructor, Early Childhood Care and Education Department, Chattahoochee Technical College, and author of Big Body Play: Why Boisterous, Vigorous, and Very Physical Play Is Essential to Children's Development and Learning
 
Buy the Print Book
Read an excerpt