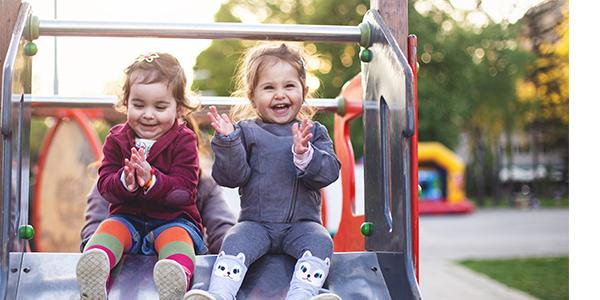 You are here
Dear colleagues,
These have been such trying times: an ongoing pandemic, confronting long-standing systemic injustices, and a divisive political season. Any one of these would generate deep stress, exhaustion, and worries as well as questions about how best to cope and manage each day. The past year wasn't what we could ever have expected or hoped for. As one educator shared, "Even though we cannot stop progressing professionally, we must acknowledge the emotional effect this pandemic continues to have on us."
Indeed, recognizing and attending to the social and emotional needs of children, families, and ourselves have been especially important. Thus, this issue of Teaching Young Children focuses on nurturing social and emotional development through preschool environments and practices, whether virtual or in-person.
As we hope for less challenging times and being more fully in the classroom, we are excited to honor young children and you. I'm especially excited to celebrate the 50th anniversary of Week of the Young Child™. Join me in celebrating this hallmark event April 10–16, 2021.
Onward!
Message from the TYC Editorial Team

In this issue, you'll read about "Addressing Sensory Differences to Create More Emotionally Safe and Socially Inclusive Preschool Classrooms" and "Using Charting to Foster Social and Emotional Development." Also featured are two articles about helping young children understand and work through experiences related to grief and death.
In addition, TYC continues to explore responsive practices during a time of crisis, with articles about engaging virtual playgrounds and interactive singing and music activities in-person and virtually. The voices of early childhood educators also come through in a special feature and Message in a Backpack™ showcasing what professionals have learned during and because of the COVID-19 pandemic.
Reflection Questions for This Issue
What strategies and activities in this issue resonate with you?
What are new ways that you learned from this issue to nurture children's social and emotional development?
What would you like to share with others about fostering preschoolers' social and emotional development?
We encourage you to share your voice with us! Submit an article (NAEYC.org/writeTYC), nominate yourself or a colleague to be a feature teacher (NAEYC.org/tyc/nominations), or provide feedback to us about TYC ([email protected]).
Rhian Evans Allvin
Rhian Evans Allvin is the chief executive officer of NAEYC. She is responsible for guiding the strategic direction of the organization as well as overseeing daily operations. Before joining NAEYC, Evans Allvin was a guiding force in Arizona's early childhood movement for more than 15 years, including serving as CEO of Arizona's First Things First.