Preparing Early Childhood Educators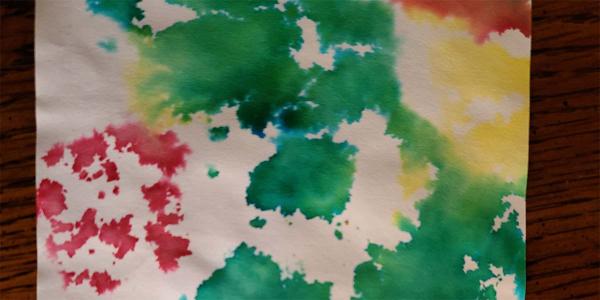 You are here
Annie Moses, Mary Harrill
These four words, written by an author in this issue, hold so much meaning. To proclaim "I am a teacher" represents both a unique and also a shared journey.
Some educators knew they wanted to teach early in life. Others discovered their passion for education later on, after exploring other avenues. While each has their own journey, becoming an effective early childhood educator depends on coordinated and sustained supports at many levels—individual, community, and societal. There are challenges and complexities in each layer, but every piece of the process contributes to the formation of an educator who engages in developmentally appropriate and equitable practices.
NAEYC's role in supporting the preparation of the current and future early childhood workforce is multi-faceted, and the organization is committed to addressing the components and challenges at each level. While the articles in this cluster focus on the practices professional preparation programs are implementing, there are important structures and supports that must be in place in order for programs to accomplish this work.
The Unifying Framework for the Early Childhood Education Profession significantly informs NAEYC's higher education agenda. It acknowledges the complexities of educating, strengthening, and supporting the early childhood workforce and designates higher education as the primary pipeline for that workforce. In doing so, the Unifying Framework recognizes that—like early childhood educators—the early childhood education professional preparation programs in higher education have been under-resourced and under-valued for decades. They need and deserve significant infrastructure and support if they are to prepare students in professional standards and competencies, obtain professional accreditation or recognition, and support seamless postsecondary pathways.
Toward that end, there are four areas of infrastructure that need attention:
faculty supports (access to professional development and faculty:student ratios comparable to other clinical professions in the institution)
program supports (access to quality field sites, access to technology and data systems to follow and support students' progress)
student supports (mentoring and advising, programs that offer cohort models and flexible delivery models)
investment and engagement from higher education leaders
With the release of the Unifying Framework and the "Professional Standards and Competencies for Early Childhood Educators" position statement in March 2020, NAEYC's Commission on the Accreditation of Early Childhood Higher Education Programs prioritized aligning the higher education accreditation standards to these new guidelines. The standards also needed to reflect both NAEYC's updated "Developmentally Appropriate Practice" position statement and its new "Advancing Equity in Early Childhood Education" position statement. Through a standards workgroup comprised of stakeholders within and outside the accreditation system as well as through engagement with and feedback from the early childhood higher education community, the Commission released new standards in October 2021 for programs pursuing NAEYC Higher Education Accreditation.
These standards represent a significant shift in structure from the previous ones, as they now focus on evaluating program design elements rather than using practitioner competencies as the standards. This shift was made to better articulate what is expected of early childhood education professional preparation programs to meet the accreditation standards. The new standards elevate the important infrastructure that needs to be in place for programs to effectively prepare early childhood educators.
There are now six standards that address essential components of high-quality professional preparation programs:
Standard A: Program Identity, Candidates, Organization, and Resources
Standard B: Faculty Characteristics and Quality, Professional Responsibilities, and Professional Development
Standard C: Program Design and Evaluation
Standard D: Developing Candidate Proficiency in the Professional Standards and Competencies
Standard E: Ensuring Candidate Proficiency in the Professional Standards and Competencies
Standard F: Field Experience Quality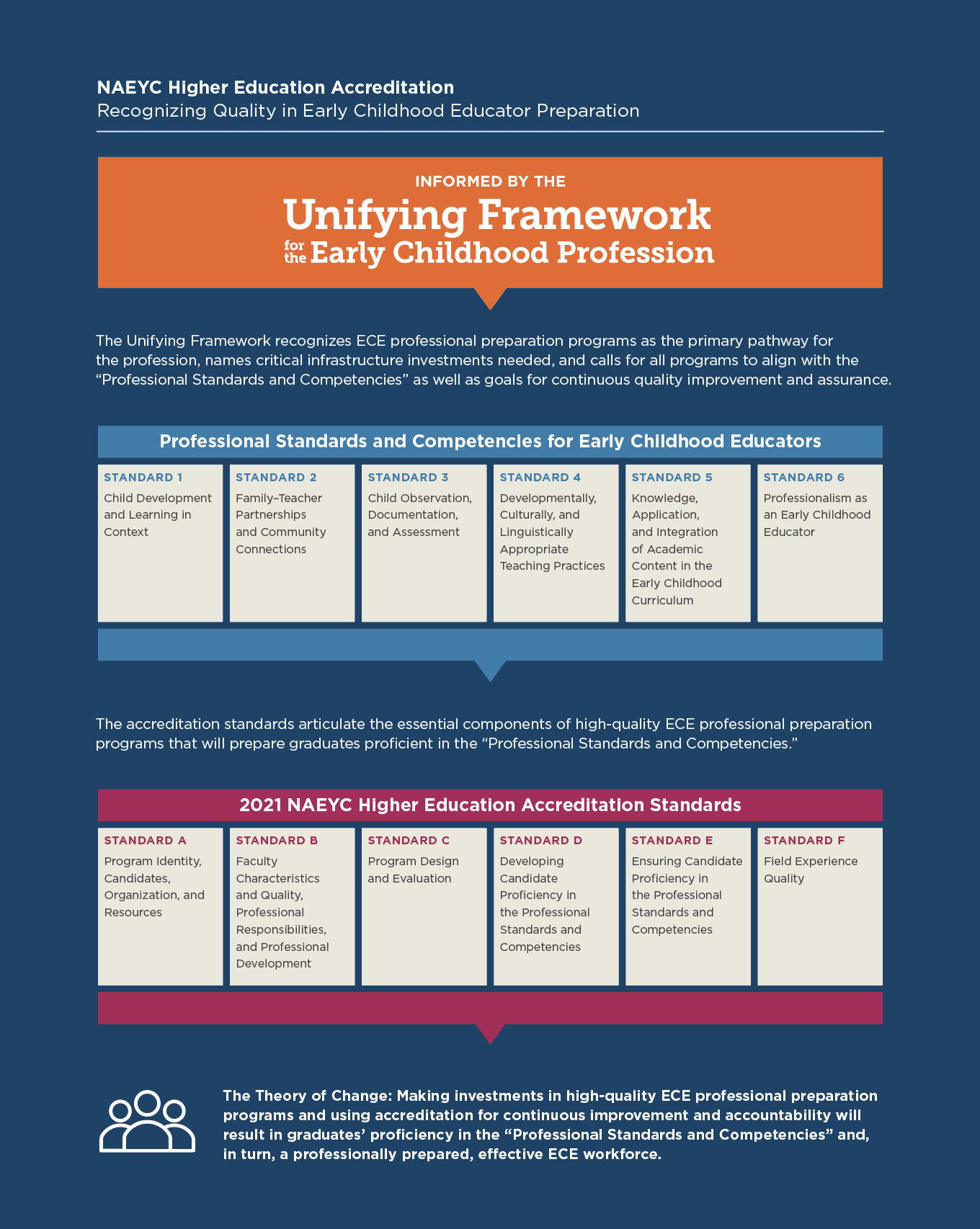 While the standards have been organized around elements of program design, each standard points back to how the specific elements promote students' knowledge and application of the "Professional Standards and Competencies." For example, Standard C focuses on the cohesiveness of the program of study, advising supports for students, and the ways in which programs are supporting transfer/articulation/partnerships to offer seamless pathways. In Standard F, programs demonstrate how they organize and sequence field experiences to provide opportunities for students to observe and practice the competencies described in the "Professional Standards and Competencies."
This cluster of Young Children articles focuses on impactful practices for teacher educators and preparation programs related to syllabi, course assignments, and class activities as well as clinical and field experiences. The primary students of focus are different from a typical cluster in Young Children—teacher candidates rather than young children. Each article presents research and recommendations that connect to educators across the continuum of professional development and settings.
To begin the cluster, Sarah Garrity and Camille Catlett offer a framework for "Preparing Equitable and Inclusive Early Childhood Educators: Three Evidence-Based Strategies." Along with describing each strategy, the authors share detailed vignettes and examples of how a program chair used each one to improve and refine their courses and program to align with developmentally appropriate practice (DAP).
Next, Christine Lux, Nanci L. Red Bird, and Allison B. Wilson examine efforts to "Identify, Apply, and Reflect: Supporting Early Childhood Teacher Candidates Through Innovative Field Experiences." The authors outline the intentional practices that have been developed and implemented at multiple universities in their state to attain this goal.
Exploring the connection between coursework and practice, Kathy Danko-McGhee and Pamela Chibucos write about "Baby Steps: Using Service Learning to Integrate Art, Literacy, and Reflection with Infants and Families." Through a partnership with a local organization, prospective educators engaged in service learning to foster art and literacy experiences in their community.
Miriam Packard, Carolyn Brennan, Gail E. Joseph, and Katharine Emerson-Hoss describe "The Power of Video Analysis: Developing Professional Vision and Anti-Bias Practices for Pre- and In-service Teachers." The authors explain each component of the Video Analysis Framework they created to encourage focused observation, identifying and disrupting bias, and accurately interpreting interactions in early childhood settings. The authors themselves are continuing to think about and reflect on identifying and disrupting bias related to race, as seen in their accompanying authors' note.
The last two cluster articles examine critical issues related to race in early childhood teacher education. "Toward Pro-Black Early Childhood Teacher Education," written by Meir Muller, Eliza G. Braden, Susi Long, Gloria Swindler Boutte, and Kamania Wynter-Hoyte, presents the authors' collective work and some of the specific practices—including readings and videos, course assignments, and class activities—they use to prepare anti-racist, pro-Black future educators. They too recognize the importance of how race is represented in text and provide rationales for their decisions in an authors' note.
Conrad Oh-Young, Jennifer Buchter, Delilah Krasch, Jenny Chiappe, Jun Ai, Shin Silver, Heather Bae, and Neal Nghia Nguyen close out the cluster with "Diversifying the Workforce: Increasing the Number of Asian Americans in Early Childhood Education." Intertwining their own professional experiences with research, the authors demonstrate a significant need and offer recommendations for recruiting and retaining Asian American teacher candidates in higher education programs.
From recruitment to degree completion and licensure, higher education faculty, staff, administrators, and clinical partners each contribute to the development of individual and cohorts of educators. Guided by state, national, and professional standards and with a deep dedication of their own, those who prepare teachers have the privilege of educating those who educate and care for young children. We hope that, whatever your role in this process, you find inspiration and practical steps to take in this issue.
Annie Moses,
YC Editor in Chief
Mary Harrill,
Senior Director Higher Education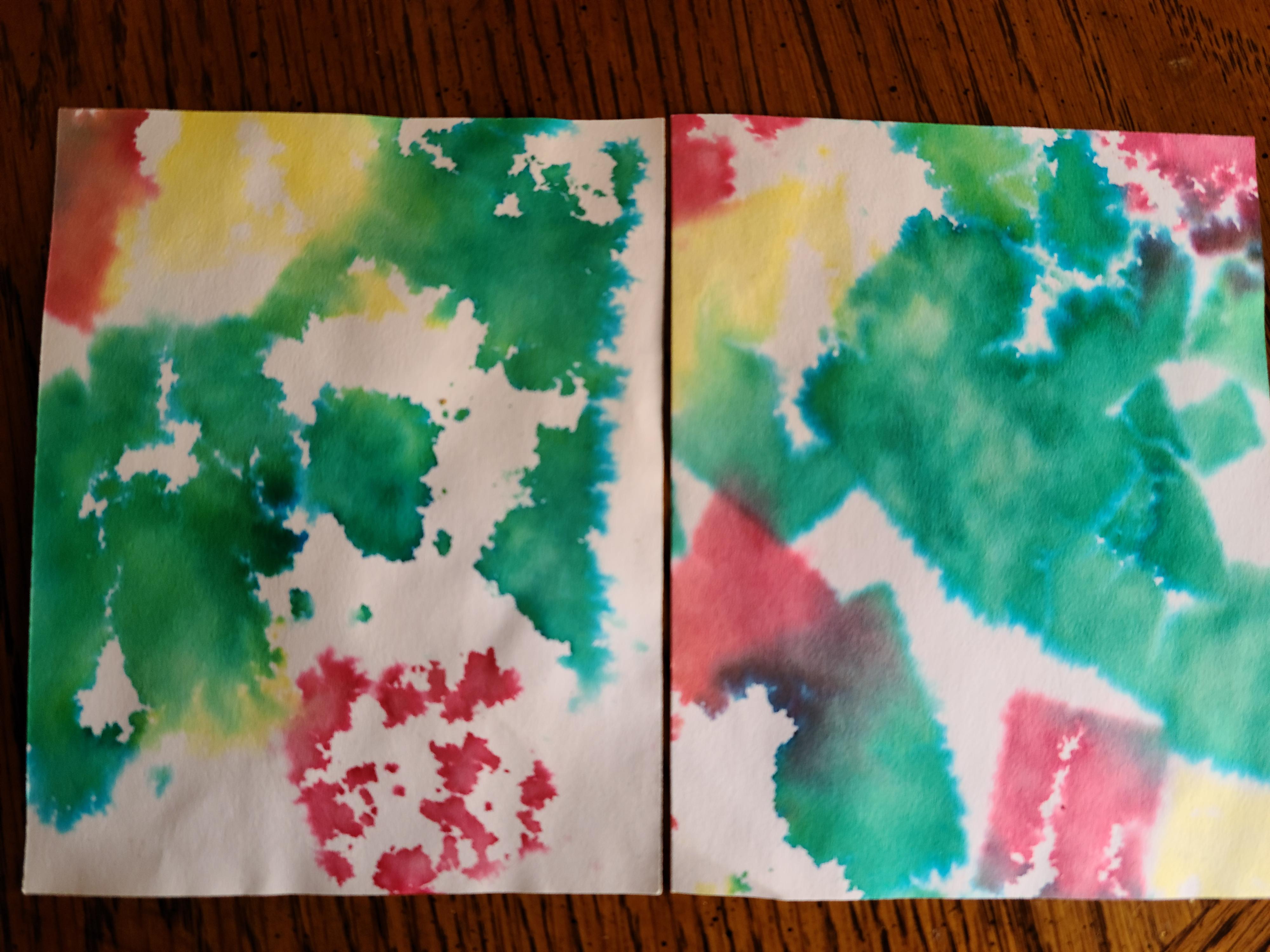 Ms. Diuguid's class of 2- and 3-year-olds explores with pastel paints. This is one of many art and sensory explorations done in her classroom to foster development across domains. As she shares, "Much of what we do is process with no product in sight."
Is your classroom full of children's artwork? To feature it in Young Children, see the link at the bottom of the page or email [email protected] for details. We'd love to hear from you!
Send your thoughts on this issue, and on topics you'd like to read about in future issues of Young Children, to [email protected].
Would you like to see your children's artwork featured in these pages? For guidance on submitting print-quality photos (as well as details on permissions and licensing), see NAEYC.org/resources/pubs/authors-photographers/photos.
Annie Moses
Annie Moses, PhD, is director of periodicals at NAEYC and serves as editor in chief of Young Children and Teaching Young Children.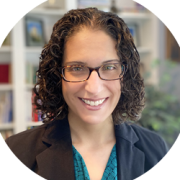 Mary Harrill
Mary Harrill is Senior Director of Higher Education Accreditation and Program Support at NAEYC.