2022 Conference Sessions and Topics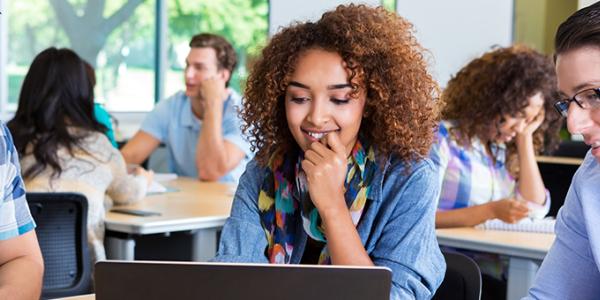 You are here
Explore the 2022 Program!

View the 2022 Annual Conference Program to discover all of the amazing professional development opportunities offered during conference.
General Opening Session with Keynote Speaker, Minh Lê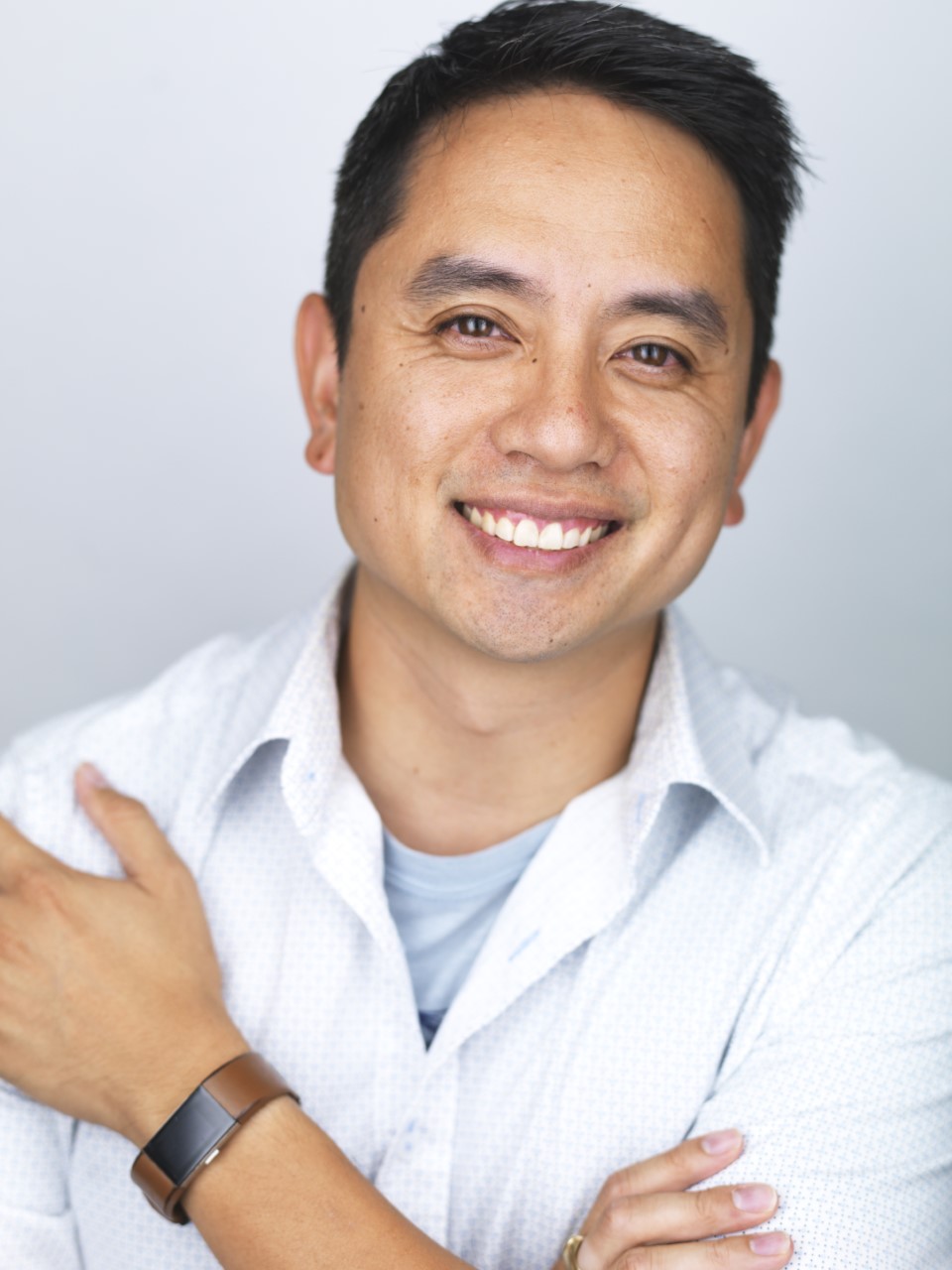 Minh Lê is the author of the picture books Lift (Eisner Award nominee) and Drawn Together (winner of the 2019 Asian/Pacific American Award for Literature) illustrated by Caldecott Medalist Dan Santat, Let Me Finish! (named an NPR Best Book of 2016) illustrated by Isabel Roxas, and The Perfect Seat illustrated by Gus Gordon (all published by Little, Brown Books for Young Readers). He also wrote Green Lantern: Legacy, a middle grade graphic novel (illustrated by Andie Tong) for DC Comics. In addition to writing books, he serves on the Board of We Need Diverse Books, is on the faculty of the Hamline MFA in Writing for Children and Young Adults, and has written for a variety of publications, including the New York Times, The Horn Book, NPR, and HuffPost.
Outside of spending time with his wonderful wife and children at their home in San Diego, his favorite place to be is in the middle of a good book. You can read more about Lê on his website.
Open General Session will also feature a Q&A with Darryl "DMC" McDaniels!

Darryl "DMC" McDaniels is co-founder of the legendary group RUN DMC, selling over 40 million albums and changing music history. The first rap group to grace the cover of Rolling Stone Magazine and the first to appear on MTV, Grammy-nominated RUN DMC changed music, culture, fashion, language, and made American history. In 2009, McDaniels was inducted into the Rock and Roll Hall of Fame and in 2016 he received a Grammy Lifetime Achievement Award. He has coauthored 2 top-selling autobiographies, King of Rock: Respect Responsibility and My Life with Run-DMC (St. Martin's Press) and Ten Ways Not to Commit Suicide (Harper Collins). In 2014, DMC started his comic book company, Darryl Makes Comics. As co-founder of the award-winning nonprofit Felix Organization, celebrating its 15th anniversary, he has worked to enrich the lives of children in the foster care system. In 2019, he partnered with the team at Uwill as an investor and mental health advocate, supporting the mental health and wellness needs of colleges and students.
In 2021, DMC partnered with Nickelodeon on a cross-category licensing program that includes apparel and a publishing deal with Random House Children's Books. In January 2022, he released Darryl's Dream, a picture book about creativity, confidence and finding your voice. He also collaborated with Noggin, Nickelodeon's interactive learning platform for kids ages 2 to 7, for What's the Word? a brand-new original short-form music series available on all major streaming platforms.
2022 Featured Sessions: Sneak Peek

Defining Preschool Curriculum Quality: Can We All Agree?

Presenters: Sharon Lynn Kagan and Jeanne Reid, Teachers College, Columbia University 

Play-Based Instruction in Kindergarten Classrooms  

Presenters: Erean Mei, KIPP Charter Schools; Alli Bizon, Chicago Public Schools; Will Murzyn, District 99 Cicero; and Sinthu Ramalingam, Teach Plus 

Addressing Pressing Contemporary Issues of Equity and Diversity in Early Childhood

Presenters: Ellie Friedland, Karen Murphy, Nermeen Dashoush, Stephanie Curenton, and Dina Castro;

Composing a Profession: Reflections on Four Decades of ECE History to Inform Its Future

Presenters: Barbara Willer, NAEYC (Retired); Sue Bredekamp, Consultant; Jerlean Daniel, Consultant; Carol Brunson Day, Consultant; Ed Greene, Ed Greene Strategies; and Rahshita Lowe-Watson, DC Public Schools

Building Bigger and Bolder Coalition Advocacy for Real Change: How DC Early Educator Compensation won!

Presenters: Kathy Hollowell-Makle, Ruqiyyah Anbar-Shaheen, Sia Barbara Kamara, Myrna Peralta

Systematically Supporting Quality Programs Through the Creation of Outdoor Classrooms

Presenters: Heather Fox, Larry Kotch, Ranae Amezquita, Elizabeth Mua

D-A-P in the H-O-O-D: How Developmentally Appropriate Practice Can Transform Instruction in Urban Pre-K Classrooms

Presenters: Stephanie Parker, LaTerika Smith, Kymberli Larkins
2022 Annual Conference Session Topics
Shifting from Empower to Power: Strategies for lifting up the voices of educators and becoming a champion for children
Critical Race Theory and the ramifications for teaching young children today and in the future
Advocating for children in these times: A Defending the Early Years Research into Practice discussion
Arts (Performing & Visual Arts)
Beyond tempera paint: Using art to cultivate young learners' creative spirit and deepen their cognitive development
Lights, puppets, and stories: Technical theatre tools for elementary dramatic arts learning
Supporting children's emotional growth through the arts
Assessment of Young Children 
Children with Disabilities/Early Intervention 
Starting the conversation: Creating a strong foundation for including children with disabilities in early childhood programs
Truly inclusive: Play-based approaches for inclusive experiences and assessment
Centering indigenous knowledge and universal design in early intervention
Nurturing creativity in young children: Five secrets from neuroscience
Meeting up with children's lively minds: Schema explorations and social connections
Pushing back against accountability shove-down in early elementary (pre-K–3): In search of evidence that a play-based approach yields greater results for marginalized students to justify instructional shifts
Creating digital learning communities: Using responsive evaluation strategies to design an assistive technology toolkit for diverse learners in Head Start schools
Restorative and culturally sustaining program design in a grassroots/university partnership: How we can think about power, assets, and values for equity-minded work in early childhood
Anchor institutions in communities : Museums and libraries as active partners with families and community
Curriculum - Theories & Approaches 
Toddlers as investigators: Making a shift from thematic curriculum to inquiry-based learning: developing an emergent curriculum in toddler programs
Nature play through the seasons: The importance of nature in early childhood education
Pedagogical content knowledge: The what, who, and how of teaching across early childhood curriculum areas
Developmentally appropriate practices with an equity lens
Introduction to gender and gender expression in early childhood
Escaping the adversity and embracing neurodiversity without stigma
Educator/Teacher Preparation
Developmentally appropriate practice: What early childhood teachers need to know about the changes in the 4th edition of Developmentally Appropriate Practice in Early Childhood Programs
Diversifying the teaching pipeline: Creating a Spanish-language associate of applied science degree for early childhood education and family studies
Got equity? Increasing the diversity and quality of early childhood professionals
Emerging Bilingual/Multilingual 
Walking teachers toward a multilingual classroom
Building bridges between emergent bilingual families and school
Exploring the multilingual learning toolkit: An online resource hub for educators of young multilingual learners
Building a family-focused early childhood education center
Family Engagement & Support
Reducing barriers and creating solutions to improve family engagement
Strategies for building stronger relationships and trust with parents: Communication and the role of early childhood educators
Grandes Comienzos (Spanish)
Guidance/Challenging Behaviors 
Interpreting and responding to challenging classroom behaviors
Trauma and social-emotional distress: How do we support our children and teachers?    
You can try it when you're ready! Reframing our mealtime interactions and implications for nutrition education in the classroom
Managing food allergies in early childhood education
Impact of COVID-19 on children's development and infectious disease policies: An afternoon with the American Academy of Pediatrics and the National Center on Early Childhood Quality Assurance
 
Enhancing language and literacy with story play during read-alouds in grades pre-K–1st
The why and the how of teaching emergent writing: Birth through kindergarten
Elevating infant and toddler language and literacy skills through culturally responsive teaching
Leading with an equity lens: Lessons from multiple pandemics of COVID-19, racial justice, and climate change
Creating a culture of reflective practice: The role of pedagogical leadership in early childhood programs
Leaning in and doing the hard work: The work of anti-bias leaders
The power of purposeful environments in early learning programs
Sensory integration in education: Impact of classroom layout and design on a child's learning potential
When trauma meets trauma in the classroom: Preparation for and prevention of classroom meltdowns
NAEYC's new DAP + playful learning develops STEM and more
Weaving math throughout the preschool day: Leveraging center time, daily routines, and transitions
Invitation to play: Exploring open-ended materials and activities that strengthen spatial and math skills in preschool and kindergarten
Keep singing out: Families' use of popular music as a resource for raising resilient children
Add to your music collection! Songs and music-and-movement activities that foster kindness, deepen community, and meet children's social-emotional, cognitive, and motor needs
Learning through music: How to improve circle time
NAEYC Early Learning Program Accreditation 
Early Learning Program Preparation Bootcamp!
Accreditation 101
Maintaining Early Learning Program NAEYC accreditation
Early learning program accreditation: Understanding required assessment items
Early learning program accreditation: Telling the story of quality programs
Into the woods! Designing inclusive nature-based programming
Stories from the field: Transforming outdoor environments
The outdoor classroom: Making it a reality!
Playful learning for educators: Inspiring moments of wonder in children's play
Risky play in the outdoor classroom: Knowing when to say yes
Choosing the "right stuff" for play that supports the learning, development, and well-being of infants, toddlers, and twos
Professional Development - Training & Technical Assistance
Sister outsider: Lived experiences of anti-racist Black women early childhood educators
The influence of leadership, professional learning, and collaboration on early childhood educators' implementation of developmentally appropriate practices
Wellness coaching: How to increase positive teacher well-being and retain staff
The many hats of leadership
Learning the dance: How to gracefully accept and decline control in an ever-changing environment
We are so much more than our ACEs score: Doing the heart work of trauma-savvy champions for children
Program Administration, Evaluation & Financial Management
When is a gift not a gift? Hiring and retaining qualified staff in the midst of a staffing crisis
Leading during ambiguity: Taking care of you
Taming the turnover: Creating a stable and strong school family
The impact of adverse childhood experiences on disability status in preschoolers
Do professional learning communities work within early childhood settings? A research perspective
Using case studies in teacher preparation to explore racial bias in mathematics and early childhood special education
Investigating light and shadow with our youngest learners: Deepening children's interest and engagement in STEM
Promoting science inquiry, interest, and self-identity with young multilingual learners through culturally responsive family/teacher partnerships
Let's go outside! Follow the many routes children's interest and curiosity take to science inquiry
Social/Emotional Development 
"Oops! What happened?": The beauty of making a mistake
Everyone needs attention: Help young children manage their feelings by understanding your own
Is he a girl? Is she a boy? Welcoming children who are gender fluid into our early childhood programs
Standards - Early Learning Standards, Program Standards 
State Systems - Data, Financing, Professional Development, Standards, QRIS 
The relationship of coaching on quality ratings in early childhood care
Using lessons learned from the Military Child Development Programs to improve early childhood education in the US
Building model-inclusive early childhood systems
Teaching & Instructional Practices 
Moving from ideas to impact: Solving challenges and achieving new goals with developmentally appropriate practice for infants and toddlers
Joyful connections across differences: Integrating empathy and cultural humility to connect with diverse children and their families
Teaching pre-K in family child care: The magic of mixed-age groups
Technology & Digital Media
Create, talk, learn: Using technologies in developmentally appropriate ways
Innovative technologies for inspired learning: Developmentally appropriate digital tools and techniques to empower young children
Access for all learners: Using universal design for learning and culturally responsive pedagogy with developmentally appropriate and culturally responsive apps in the early childhood classroom