Week of the Young Child
Join us April 8-12 for a fun-filled week celebrating early learning, young children, their teachers, families, and communities.
Start Planning Your Celebration!
We are looking forward to building a map showing all of the great events happening in every corner of the country! Complete this form and share how your community is celebrating #woyc19, then be on the lookout for the map in April.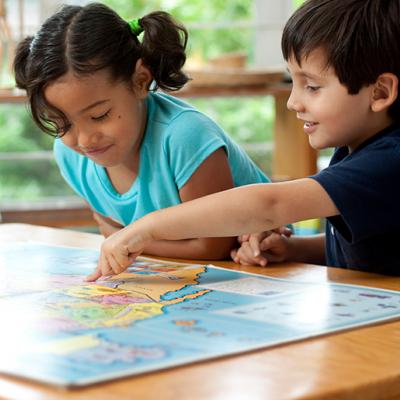 We can't wait to see how you celebrate #woyc19! Be sure to share your photos and videos on our Facebook event page, and on Twitter and Instagram using the hashtag #woyc19! You can also email us at: woyc@naeyc.org.
Looking for some inspiration to start planning your event? View highlights of activities that took place around the world in 2018!
By participating in this event and posting video and/or photos, you are representing that you have written permission from each person in the video and/or photos, and if a child, written permission from the child's parent or legal guardian, to post the video and/or photos and use the likeness of such person therein. By posting the video and/or photos, you grant NAEYC the right to use the video and/or photo and/or any portion thereof in any manner it so chooses, including, without limitation, posting or sharing the video on NAEYC's website, Facebook page or Twitter account.