Advancing the Profession: National Organizations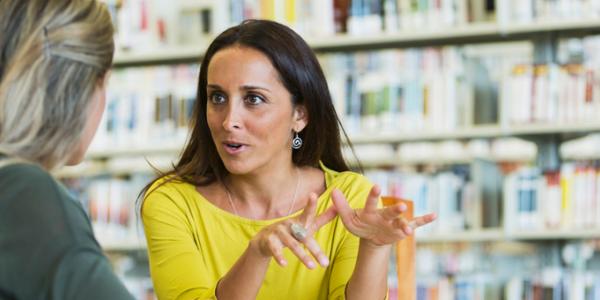 You are here
What is Power to the Profession?
Power to the Profession is a national collaboration to define the early childhood profession by establishing a unifying framework for career pathways, knowledge and competencies, qualifications, standards and compensation. 
Based on the National Academies of Sciences, Engineering and Medicine's report, Transforming the Financing of Early Childhood Education. Read more!
 
National task force of organizations and their representatives leading this initiative are:
American Federation of State, County and Municipal Employees
Breanne Skultety, Labor Economist

American Federation of Teachers
Megan Stockhausen, Assistant Director, Educational Issues

Associate Degree Early Childhood Teacher Educators
Debra Murphy, President

Child Care Aware of America
Lynette Fraga, Executive Director

Council for Professional Recognition
Valora Washington, Chief Executive Officer

Division for Early Childhood of the Council for Exceptional Children
Peggy Kemp, Executive Director

Early Care and Education Consortium
Celia Sims, President 

National Association for Family Child Care
Bill Hudson, Chief Executive Officer

National Association for the Education of Young Children
Rhian Evans Allvin, Chief Executive Officer

National Association of Early Childhood Teacher Educators
Kelly Baker, President

National Association of Elementary School Principals
Earl Franks, Executive Director

National Education Association
Shyrelle Eubanks, Senior Policy Analyst

National Head Start Association
Yasmina Vinci, Executive Director

Service Employees International Union
Kursten Holabird, Campaign Support Coordinator

ZERO TO THREE 
Matthew Melmed, Executive Director
The national task force is made up of national organizations who represent and engage with large numbers of early childhood educators. They are the group responsible for coming to consensus on the unified framework for the profession through the Decision Cycle process.
The national task force is chaired by Karen Ponder.
National stakeholder organizations that have confirmed their participation are:
American Association of Colleges for Teacher Education

American Indian College Fund

BUILD Initiative

Center for American Progress

Center for the Study of Child Care Employment

Center on Enhancing Early Learning Outcomes

CLASP

Council for the Accreditation of Educator Preparation

Council of Chief State School Officers

Data Quality Campaign

Early Childhood Personnel Center

First Five Years Fund

Jumpstart

McCormick Center for Early Childhood Leadership

Military Child Education Coalition

Montessori Accreditiation Council for Teacher Education

National Academy of Sciences

National Association of Early Childhood Specialists in State Departments of Education

National Association for Regulatory Administration

National Association of State Boards of Education

National Black Child Development Institute

National Board for Professional Teaching Standards

National Governors Association

National Institute for Early Education Research

National League of Cities

National Women's Law Center

National Workforce Registry Alliance

New America

Ounce of Prevention Fund

Save the Children

TEACH Early Childhood National Center

Teach for America

TESOL International Association

Trust for Learning

UnidosUS