Power to the Profession Overview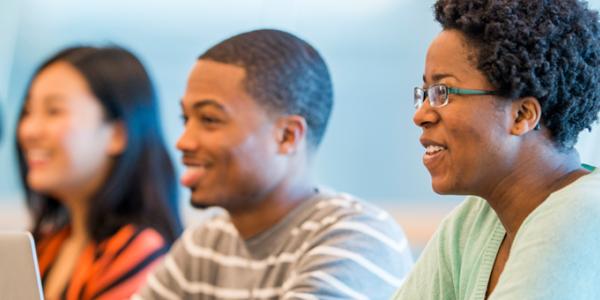 You are here
Overview: Power to the Profession

What is Power to the Profession?
Power to the Profession is a national collaboration to define the early childhood profession by establishing a unifying framework for career pathways, knowledge and competencies, qualifications, standards and compensation. Read the Press Release announcing the initiative here.
What are the initiative's goals?
Building on guidelines, frameworks and standards that currently operate across programs, organizations and states, this initiative aims to establish a shared framework of career pathways, knowledge and competencies, qualifications, standards, and compensation that unifies the entire profession, which will lead to a comprehensive policy and financing strategy for their systemic adoption and implementation. 
Why now?
In 2015, The Institute of Medicine and National Research Council released their seminal report, Transforming the Workforce for Children Birth Through Age 8: A Unifying Foundation, which highlighted the urgent and important need for a collective effort to address the fragmented early childhood workforce. 
As more public and private money goes to the early childhood space, early educators must elevate the profession to ensure that these--and future--resources are put to the best use: delivering the best outcomes for children. Elevating the profession must include defining it; in order to maintain and build investments, policymakers and the public need to understand what they are paying for and why. 
Who is participating?
This is an all-in initiative. We need everyone's perspective and voice to be heard in this conversation - and we need the voices of the profession itself to be front and center. That's why it's structured like this: 
15 national organizations who represent and engage with large groups of early childhood professionals that make up the core task force + over 25 national organizations with systems-level influence on the early childhood profession that make up the stakeholder group (See the list of the participating organizations here)
Early childhood researchers and experts who will participate in national townhalls
Early childhood educators, parents and other invested individuals who will participate through state and local initiatives that reflect and inform the national conversation and processes. 
Who is funding it?
Power to the Profession is being supported by the Alliance for Early Success, The Bill & Melinda Gates Foundation, Buffett Early Childhood Fund, Foundation for Child Development, Richard W. Goldman Family Foundation, W. Clement & Jessie V. Stone Foundation, and W.K. Kellogg Foundation.
What do you mean by profession? What are the core components of a profession?
Established professions are built upon a  shared purpose, common identity, and agreement on the unique responsibilities and characteristics of their professionals, defined by the profession itself. Other professions, such as nursing, speech pathology, architecture and public accounting, have elements of these core components in place: 
distinct responsibilities
scope of practice (practices professionals can and cannot be expected to perform) 
code of ethics
competencies
standards and expectations for practice
educational requirements for entry
higher education accreditation
entry exams
continuing education requirements
certification
licensing from a state board 
legal consequences for negligent practice
While the early childhood education field has pieces of these components in place, Power to the Profession will establish unifying frameworks that include each of these components and ensure they apply across all early education settings that serve children birth through age eight.
 
Learn more about professions:
You can't have professionals without a profession (New America, 2016)
Definition of Nursing (American Nursing Association)
 
How will the Early Childhood Education profession become  a more unified profession? 
All core components of the profession will be defined between January 2016 and December 2018. There will be multiple opportunities to convene and seek out the expertise of early childhood educators, national organizations and their affiliates, higher education faculty, and other experts to create a unifying framework for the profession. 
 
The core components of the profession as well as compensation guidelines and required infrastructure will be established through a series of transparent, stackable and iterative decision cycles. 
How can I get involved?
Sign up here to receive updates that include opportunities to be a part of the conversation. You can also send an email to p2p@naeyc.org.  
---
Additional Resources
Fulfilling the Promise of Early Childhood Education: Advancing Early Childhood Education as a Professional Field of Practice
A panel of experts, including NAEYC's Rhian Allvin Evans, tackle the difficult questions in this co-authored blog post.
Resources and Tools to Elevate the Early Childhood Profession
Learn more about how NAEYC takes action to attract and retain the most effective educators and to support best practices in children's learning and development.
Effective Advocacy Resources
It's up to us to make the early childhood education case to policymakers, elected officials and candidates – and we need all hands on deck! Check out NAEYC's effective advocacy resources to build your own knowledge and skills.
Transforming the Workforce for Children Birth through Age 8: A Unifying Foundation
The Institute of Medicine's seminal report supports building a workforce unified by the science of child development and early learning and the shared knowledge and competencies needed to provide consistent, high-quality support for the development and early learning of children from birth through age 8.
Know Your Data
Get your hands on up-to-date and accurate information about the workforce from our partners at the Center for the Study of Child Care Employment.
Early Childhood Is a Top National Priority
There's more data than ever demonstrating that voters prioritize early childhood education. Check out this annual bi-partisan poll from the First Five Years Fund for details you can use in your own advocacy efforts.
Discover Nursing - A Potential Model for the Early Childhood Profession
As we expand to meet the needs of children, families and communities, we can learn from other professions about their strategies to build awareness, increase recruitment, and foster investment.