Budget and Appropriations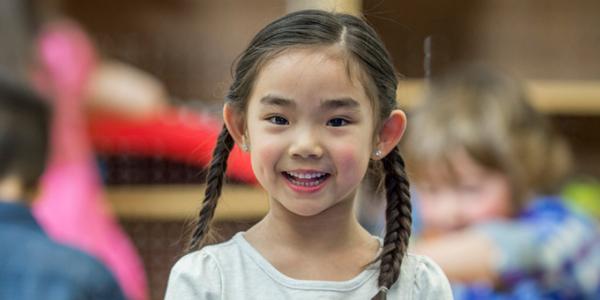 You are here
The return on investment for high-quality early childhood education is high, but investment is required in order to achieve returns. The investment priorities of our nation are revealed in our annual federal budget, which, along with state budgets, are important areas of advocacy for NAEYC, as well as parents and educators working with children and families. 
---
How do the budget and appropriations processes work?

It's important to know how the processes work in order to know when to take action and with whom! In general, the budget process sets the government's priorities and parameters, and the appropriations process allocates the government's discretionary spending. The nation's federal fiscal year runs from October 1 through September 30. Throughout this time, there are many different people and processes involved; follow these links to learn more about the terms and players that you need to know and the detailed budget and appropriations processes.   
Briefly, in a typical budget cycle, in February, the President presents his requested budget. Then the House and Senate debate their Budget Resolutions and negotiate a final resolution. Although the resolution does not go to the President for signature, it has significant repercussions because it sets the parameters for federal expenditures. There are three kinds of federal expenditures: (1) discretionary; (2) mandatory and entitlement; and (3) taxes, which are considered a type of federal spending.
The annual appropriations process is designed for discretionary funding. Each year, the different appropriations committees – each is responsible for certain federal agencies – must pass their bills to set forth the spending for the next federal fiscal year. Each of the committees is given an allocation: a total amount for spending in that year for programs under its jurisdiction. Many early childhood education, K-12, and higher education programs are in the same appropriations committee, along with certain health and mental health programs, health research and job training programs. Appropriations bills must be signed by the President to become law; if the President does not sign an appropriations bill by midnight September 30, Congress passes a Continuing Resolution that keeps spending going to states, localities, and other recipients until the President signs the bill (which may contain increases, freezes or cuts compared to the previous fiscal year). If there is no appropriations bill, nor a Continuing Resolution, the government "shuts down." 
---
How do the budget and appropriations processes support children, families, and educators?

Though the federal budget and appropriations processes can be complex, they are not abstract. The resulting decisions matter every day to a diverse range of children, families, and educators in your communities and states as they do things like seek health care, attend school, drive on roads, buy food, go to work, and participate in early childhood education programs. Children, families, and educators are supported–or harmed–by our nation's budget and appropriations processes every year as policymakers determine how much of our nation's investments should be directed towards leveling the playing field and creating equitable access to opportunity and success. 
---
How can you support the budget and appropriations processes?

Because much of the funding that supports children and families is discretionary funding, organizations like NAEYC, along with parents, educators, and allies, have to work each and every year to ensure that our elected officials understand the value of early childhood education, and to try to maintain and increase the amount of money that is directed towards programs that support early childhood education, such as the Child Care and Development Block Grant, Head Start, and higher education.  Whether these programs are able to successfully achieve their goals depends on whether they are funded at a level that allows them to do so.
You can help by working in partnership with NAEYC, your Affiliate, and other partners to engage policymakers and their staff via letters, including sign-on letters, emails, and in-person meetings, related to early childhood education funding and policy priorities. Start by signing up for NAEYC's America for Early Ed and Children's Champions email alerts and updates so you have the information and knowledge to take action when needed to help children, families, and educators succeed!   
---
Highlighted Resources