Author Self-Promotion Toolkit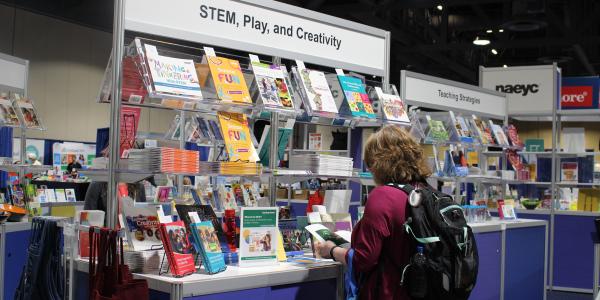 You are here
Home
/
Author Self-Promotion Toolkit
NAEYC authors! Use this toolkit to share your book with the early childhood profession!
Create an Author Page on Amazon
Allow readers to get to know you and your work! Create your Amazon Author Page to share essential information including bibliographies, biographies, headshots, related blog posts and more. Here are the steps:
Set up your Author Central account and add personalized information.

Manage, add or change content on your author profile including:

Biographies
Photos
Blog feeds
Videos
Event information
Note: It can take 3 to 5 days for your author page to be visible on the Amazon website.
Distribute a Press Release
Use this press release template to spread the word about your newly published book.
Distribute news releases to: 
Local News Stations
Local Newspapers (Education Editors and Reporters)
Colleges and Universities
Education Bloggers
Book Clubs
Your University Alumni Association
and more
Sample Social Media Posts
Promote book-related events, blogs and more on social media. Increase social engagement by adding relevant images, videos, prompts (such as questions about your book's core themes), and other engagement tools to your posts. Remember to keep posts clear and concise. Some social networks have character limits so be sure to research each platform's content guidelines.
Promote a Book Launch

Discover [insert short description and main idea of book]. Order my newest book, [Insert Book Title] today! [insert book link] [optional insert relevant hashtag]
Promote a Blog

Check out the latest blog that highlights how [Insert Book Title] advances the early childhood education profession.
Promote an Event

Join us [Insert Date & Time] at [Insert Location] for a book signing and author meet and greet. Let's discuss key ideas from my newest book, [Insert Book Title]. See you there!
It's important for readers to know who you are, what you write, and why your work is unique. Use this short biography template to include in your next book, for speaker introductions, and more. 
[Insert Author Name] is a(n) [Insert Job Title] at [Insert Organization, University, etc]. He/She is the author, most recently, of ["Insert Book Title"] and  ["Insert Book Title"]. His/Her work has been recognized in [Insert awards, accolades, media recognition].
Take a Headshot Photo with These 8 Tips 
If you plan to wear glasses, make sure you clean them before taking your picture.
Be mindful of your clothing, and what colors you would like in your photo.
Practice your best smile in the mirror.
Try to avoid shiny skin. Remove excess oil or sweat before taking your photo.
Opt for basic hair and makeup. Avoid trying anything new the day before your photo.
We're our own worst critic. Don't be so hard on yourself. Stay confident and in your best mood, even if you hate taking pictures.
Ensure that headshots are clear and of good quality.
Be cautious of lighting. Avoid using pictures that are too dark or too light.
Use Your Email Signature as a Promotion Tool
Take these steps to retrieve your book cover for promotion purposes.
Download a Thumbnail from the NAEYC Website

Visit the NAEYC online store.
Search for your book's title.
Right click on the cover of your book.
Click "Save Image to Downloads."
Grab the image from the downloads folder of your computer and use for promotion.
Submit an Image Request

Contact NAEYC's Editorial department to request an image of your book cover.  
Use Email Signature Taglines

Visit NAEYC's online store to purchase my new book, [Insert Book Title].
[Insert Book Title] is available for order. Visit the NAEYC online store to grab your copy today!
Learn about [insert main idea of book] in my newest book [Insert Book Title]. Order now!
Check out my book, [Insert Book Title] to learn more about [insert main idea of book].
Note: When creating a link to your book in the NAEYC online store you MUST be logged out of the online store, hello.NAEYC.org, NAEYC.org, members.NAEYC.org, or ais.NAEYC.org. Failure to log out of NAEYC systems will cause your book URL to be inaccurate, and will create purchasing issues for those attempting to use the link to buy your book.   
Helpful Links for NAEYC Authors