Big Questions for Young Minds: Extending Children's Thinking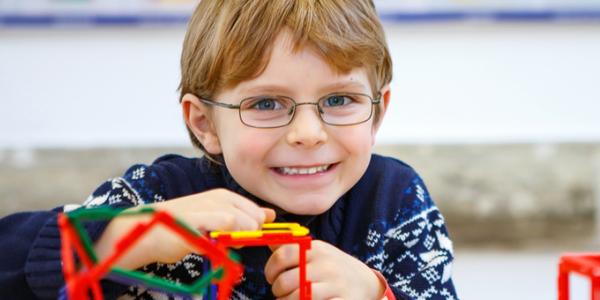 Janis Strasser, Lisa Mufson Bresson
About the Book

Questions are powerful tools, especially in the classroom. Asking rich, thoughtful questions can spark young children's natural curiosity and illuminate a whole new world of possibility and insight. But what are "big" questions, and how do they encourage children to think deeply? With this intentional approach—rooted in Bloom's Taxonomy—teachers working with children ages 3 through 6 will discover how to meet children at their individual developmental levels and stretch their thinking. Featuring contributions from respected names in the field, this book
Offers a foundation for using high-level questions in preschool and kindergarten interest areas
Provides tips for getting started and examples of questions at each of the six levels of questioning
Explores the use of high-level questions during daily classroom routines and in a variety of contexts
Recommends picture books that support the use of high-level questions
Includes an extensive resource section for teachers and families
With the guidance in this book as a cornerstone in your day-to-day teaching practices, learn how to be more intentional in your teaching, scaffold children's learning, and promote deeper understanding.
This section includes sample content from inside the book (PDF).

Introduction

Bloom's Taxonomy and the Model for This Book
Using This Book
What Are High-Level Questions and How Do They
Support Young Children's Thinking?
Step Up Your Questioning Techniques

Part 1: Using Questions in Classroom Interest Areas

Chapter 1: Dramatic Play Area
Chapter 2 : Block Area
Rosanne Regan Hansel
Chapter 3: Mathematics/Manipulatives Area
Cindy Gennarelli and Mary DeBlasio
Chapter 4: A Makerspace in the Science Area
Megan King
Chapter 5: Writing Area
Kathleen Whalen
Chapter 6: Art Area
Triada Samaras

Part 2: Using Questions During Other Parts of the Daily Routine

Chapter 7: Class Meetings
Chapter 8: Read-Alouds
Holly Seplocha
Chapter 9: Exploring and Making Music
Chapter 10: Large Motor Activities
Chapter 11: Outdoors
Sue Mankiw
Chapter 12: Mealtimes
Kristie Redner

Part 3: More Learning Opportunities with Questions

Chapter 13: Supporting Emotional Development During the First Months of School
Kristie Redner
Chapter 14: Kickstarting the School Year: Exploring Change Through Long-Term Studies
Chapter 15: Using Featured Materials
Chapter 16: Multiday Explorations
Chapter 17: Supporting Children's Understanding About Diversity
Ranita Cheruvu
Chapter 18: Making the Most of Classroom Displays
Chapter 19: Documenting Children's Learning
Cindy Gennarelli

Part 4: Resources

Resources for Teachers and Others Who Work with Children

There's a Question for That!
Anytime, Anywhere Questions
Reflection Questions
Resources for Further Learning

Resources for Families

Questions to Ask About Your Child's Day
Questions to Ask During Mealtimes 
Questions to Ask About Bedtime Stories

References
Acknowledgments 
About the Authors
About the Contributors
Product Code: 1132
ISBN: 978-1-938113-30-7
Publish Date: 2017
Janis Strasser
Janis Strasser, EdD, is a teacher educator and coordinator of the MEd in Curriculum and Learning Early Childhood concentration at William Paterson University in Wayne, New Jersey. She has worked in the field of early childhood for more than 40 years.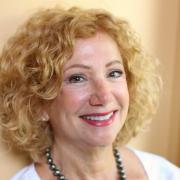 Lisa Mufson Bresson
Lisa Mufson Bresson, MEd, is an early childhood author and consultant with Beyond Boundaries LLC. She is a former Program Manager for Grow NJ Kids, New Jersey's statewide QRIS for early childhood programs. Previously she taught in urban public preschool settings for 13 years.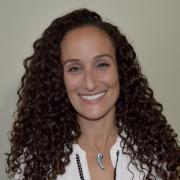 Reviews
Finally, a resource to help teachers develop and ask questions that encourage children to think, imagine, and generate ideas! Strasser and Bresson show how to build on what children know by asking questions that support rather than derail their play and exploration. This gem of a book should be in every classroom.  
—Beth Graue, Sorenson Professor of Early Childhood Education, University of Wisconsin-Madison
 
Listening, questioning, and learning are essential ingredients to good decision making. This contribution by Strasser and Bresson will help ensure that educators won't wait until children are in high school before asking them high-level, thought-provoking questions.
—Vincent J. Costanza, Superintendent in Residence, Teaching Strategies, LLC
 
As a teacher with more than 15 years of experience in early childhood education, I found this book to be practical, inclusive, and culturally relevant. I highly recommend Big Questions to educators who are looking for a resource that bridges the gap between theory and practice.
—Dawn M. Durham, Pre-Kindergarten Teacher, Passaic, NJ
 
Buy now