Making and Tinkering With STEM: Solving Design Challenges With Young Children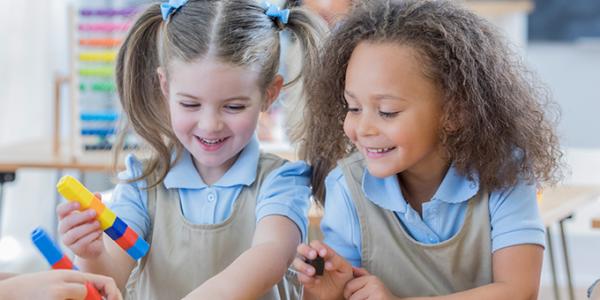 Cate Heroman
Cate Heroman is an author, early childhood consultant, and volunteer education chair at Knock Knock Children's Museum, a museum designed for children birth to age 8.
Reviews
For teachers aspiring to integrate the richness of tinkering, making, and engineering into their classrooms, this book is a must read. With practical step-by-step guidance that encourages you to use literature as a jumping-off point, you will be inspired to redesign your classroom with enthusiasm and confidence as you envision the possibilities for deep learning.
—Peggy Otey, Head of School, Browne Academy
The idea of taking objects apart to view their inner workings is the basis of discovery! Students, with their already curious natures, will delve into an atmosphere that challenges them and promotes problem solving.
—Kerry Bonaiuto, First Grade Teacher, Flanders Elementary School
Illuminating and descriptive, Making and Tinkering With STEM has given me a framework for thinking about our own practice in The DISCOVERoom™, one that will allow us to deliberately grow into more creative experiences with our students.
—Marni Anbar, Co-coordinator, The DISCOVERoom™ Science and Engineering Playroom in the Kyrene School District
Buy the Print Book
Buy the E-book