Formar Conexiones. Remuneración, beneficios y autonomía: No existe mayor inversión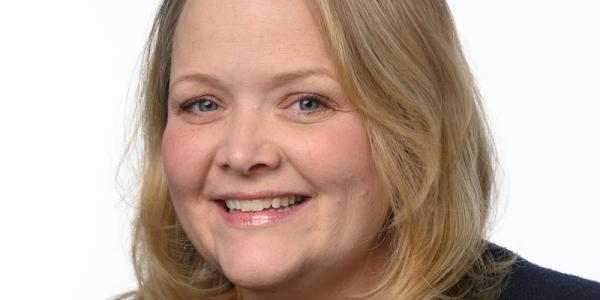 You are here
Reflexiones sobre los últimos nueve años

Con profunda gratitud y respeto por la oportunidad que he tenido al servir como Directora Ejecutiva de NAEYC, deseo transmitirles unos últimos pensamientos antes de dejar mi puesto a fines de abril.
Mi interés y entusiasmo al asumir este cargo estuvo directamente asociado a la función e identidad únicas que exhibe NAEYC como la asociación profesional que agrupa a los educadores de la primera infancia. Entendí que se trata de una identidad que, por momentos, NAEYC históricamente ha sobrellevado con dificultad. ¿Podemos ocuparnos plenamente del bienestar de los niños y, al mismo tiempo, actuar a la par y en representación de los educadores e investigadores dedicados a la primera infancia? La perspectiva que tenía hace nueve años se ha vuelto más categórica: no solo podemos hacerlo, sino que es nuestra obligación.
Todo nuestro sistema, así como los resultados y las oportunidades de los niños, giran en torno a las experiencias, el desarrollo, el aprendizaje, la salud y la seguridad que ofrecen los programas de educación de la primera infancia y los hogares familiares para el cuidado infantil. En el corazón de estas experiencias se encuentran las competencias, la autonomía en el ejercicio profesional, y los esquemas de remuneración y beneficios de los educadores de la primera infancia. Y aun así, después de más de dos décadas abocados a la tarea intencionada de la construcción de sistemas y miles de millones de dólares invertidos, nuestros sistemas y estructuras siguen sin reconocer esta verdad fundamental. Cuando se trata de promover la equidad y la diversidad, no existe mayor inequidad que esta, y nada debería ser más urgente que resolver la falta de inversión y los bajos salarios de los educadores de la primera infancia.
Así como la Academia Norteamericana de Pediatría es la asociación profesional que representa a los pediatras o la Asociación Norteamericana del Habla, el Lenguaje y la Audición es la asociación profesional de los fonoaudiólogos, NAEYC se distingue de todas las demás organizaciones porque trabaja incansablemente en pos de la educación de la primera infancia. Esto nos confiere la responsabilidad y el privilegio de contar con una base de más de 60 000 afiliados cuyas voces deben amplificarse y convertirse en el eje de todo nuestro trabajo. La función única que cumple NAEYC nos motiva para desarrollar nuestros contenidos y declaraciones de posición, experiencias educativas profesionales y para poner el foco en la elaboración y promoción de políticas. Mi mayor deseo, ahora que NAEYC ingresa en su próxima etapa, es que continúe reafirmándose como la organización encargada de impulsar la profesionalización del sector para los educadores de la primera infancia, un ámbito en el que las autoridades regulatorias y de otorgamiento de licencias a nivel federal y estatal reconozcan los saberes, habilidades y competencias únicas que deben tener los educadores de la primera infancia para ejercer la profesión.
Es este un sector de enorme diversidad, con casi un 40 por ciento de profesionales que se identifican con comunidades de color. Son hombres y mujeres que tienen derecho a acceder plenamente a la capacitación para obtener los títulos de asociado y licenciado. Merecen ser reconocidos, no como niñeros o niñeras, sino como profesionales que aportan conocimientos pedagógicos y una práctica profesional determinados que pueden tener un efecto profundo en el desarrollo y el aprendizaje de los niños pequeños. Merecen ser reconocidos con un esquema de remuneración y beneficios que esté a la altura de los conocimientos y las finanzas del área de la educación inicial. Esto no puede esperar.
Cuando reflexiono sobre los últimos nueve años, veo que, juntos, hemos llevado a cabo un trabajo transformador: Hemos reformado y renovado la imagen de nuestra red de organizaciones afiliadas; hemos modernizado la acreditación de los programas de educación de la primera infancia; hemos transformado nuestro modelo de publicación. El crecimiento exponencial que hemos logrado en el otorgamiento de fondos ha sido el catalizador para ampliar nuestras acciones en materia de elaboración y promoción de políticas, lo que ha convertido a NAEYC y a nuestras organizaciones afiliadas en líderes decisivos en las legislaturas y en Washington, DC. El Marco unificador de la profesión de la educación de la primera infancia tiene la capacidad de transformar radicalmente la estructura del sistema educativo de la primera infancia, poniendo a los educadores de la primera infancia como el componente fundamental y, finalmente, reconociéndoles autonomía en el ejercicio profesional, un salario profesional, seguro de salud y beneficios jubilatorios. Nuestro trabajo específico sobre la equidad, basado en décadas de trabajos previos, es decisivo e innegable, pero lo abordamos con humildad al enfrentar nuestros avances y limitaciones. Por último, se encuentran nuestras nuevas declaraciones de posición, elaboradas a partir de las fortalezas principales de NAEYC: "Promover la equidad en la educación inicial", "Prácticas apropiadas al desarrollo", revisada, y "Estándares y competencias profesionales para educadores de la primera infancia", revisada.
Pero lo más importante de todo es la enorme gratitud que siento por las amistades para toda la vida que me llevo y los extraordinarios colegas con quienes he tenido el privilegio de trabajar codo a codo. Sepan que la labor que llevan adelante, día a día, es el pilar para un desarrollo y aprendizaje infantil saludable y para la vitalidad y el bienestar cívico-económico de nuestro país. Nunca duden de que su labor merece el reconocimiento profesional por el que cada uno de nosotros seguimos luchando.
¡Sigamos adelante!
Rhian
---
Copyright © 2022 by the National Association for the Education of Young Children. See Permissions and Reprints online at NAEYC.org/resources/permissions.
Rhian Evans Allvin
Rhian Evans Allvin is the chief executive officer of NAEYC. She is responsible for guiding the strategic direction of the organization as well as overseeing daily operations. Before joining NAEYC, Evans Allvin was a guiding force in Arizona's early childhood movement for more than 15 years, including serving as CEO of Arizona's First Things First.