Developmentally Appropriate Practice in Early Childhood Programs Serving Children From Birth Through Age 8, Third Edition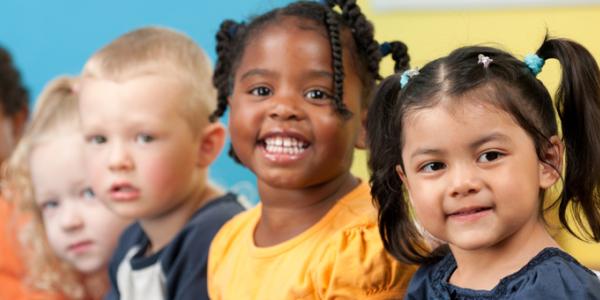 Carol E. Copple, Sue Bredekamp
Bestseller! Since the first edition in 1987, NAEYC's book Developmentally Appropriate Practice in Early Childhood Programs has been an essential resource for the early child care field. Fully revised and expanded, the 2009 version comes with a supplementary CD containing readings on key topics, plus video examples showing developmentally appropriate practice in action.
Based on what the research says about development, learning, and effective practices, as well as what experience tells us about teaching intentionally, DAP articulates the principles that should guide our decision making. Chapters describe children from birth through age 8 in detail, with extensive examples of appropriate practice for infant/toddler, preschool, kindergarten, and primary levels. 
New Resource

Download the DAP Crosswalk, a new resource for using Developmentally Appropriate Practice (3rd ed.) with NAEYC's 2020 DAP Position Statement. This crosswalk aligns NAEYC's fourth edition of the DAP Position Statement with the third edition of Developmentally Appropriate Practice. 
Carol E. Copple
Carol E. Copple, PhD, is an early childhood consultant in Nashville, Tennessee. In her career, she has held numerous academic, research, and policy positions. From 1976–1980, Carol directed the early education program at the Educational Testing Service, where she worked with Carolyn Edwards. She was the director of publications and initiatives in educational practice at NAEYC from 1993–2010. [email protected]
Sue Bredekamp
Sue Bredekamp, PhD, is an early childhood education consultant on developmentally appropriate practice, curriculum, teaching, and professional development.
Buy the Print Book