Excerpt from Supporting Students, Meeting Standards: Best Practices for Engaged Learning in First, Second, and Third Grades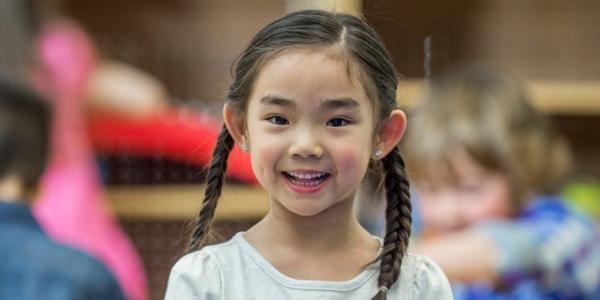 Back to School Tips

Try This!

As you arrange and decorate the room before students arrive at the beginning of the year, save space to include the artwork and writing children will create that reflects their interests, class topics, families, and cultures. Displaying their work helps students develop a sense of ownership and belonging—they are part of a learning community. It also conveys that what they do is valuable and motivates students to do their best.
Where possible, showcase student work in inexpensive frames or frames made from construction paper or cardstock.
Stand in the doorway of your classroom and ask yourself, What messages does it convey to the students and families who enter? What would invite children to this space? Consider the characteristics of the students as you thoughtfully add to the room, making sure it reflects the diversity of the children in the class. Include fabrics, materials, books, and posters from families' varied cultures. Use natural and authentic items, such as shells, pinecones, rocks, and driftwood, as much as possible. Live plants add interest and help students learn how to care for living things. You may find a florist, garden store, or family member who would be happy to donate a few plants. Regularly review and update the classroom environment throughout the year to reflect the current needs, abilities, and interests of the children.
Try This!

Some primary teachers create a supply list of materials they need for the classroom, such as pencils, scissors, paper, clipboards, tape, and glue. They send this list to families and ask for donations, collect the materials, arrange them in containers, and place them in appropriate locations throughout the classroom. Students can compose thank-you notes for the donations, gaining additional practice to help them meet writing standards. Consider adding clipboards to this list. Students enjoy using clipboards for both indoor and outdoor activities, such as writing, making lists, and tallying and tabulating data. If families are not able to send clipboards, you may be able to requisition enough for your classroom and keep them from year to year.
Try This!

Ask students to write and illustrate a book about themselves and their families. This activity is particularly helpful during the first few weeks of school, when students are getting to know each other. Describe your expectations for the book in a short rubric. Have students share their books at morning meeting for a few weeks to help everyone get to know each other. Create your own book to help students get to know you as well. Update it each year as needed—for example, after you get a new dog or take part in a triathlon. Share the books at teacher–family conferences as a conversation starter and to become better acquainted with families.
---
From Supporting Students, Meeting Standards: Best Practices for Engaged Learning in First, Second, and Third Grades, by G. Jacobs & Kathy Crowley. Copyright © 2014 by the National Association for the Education of Young Children.
Buy now