Formar connexiones: "¿Quién se parece a mí?" Verse representados es importante para nuestros niños y para nuestros miembros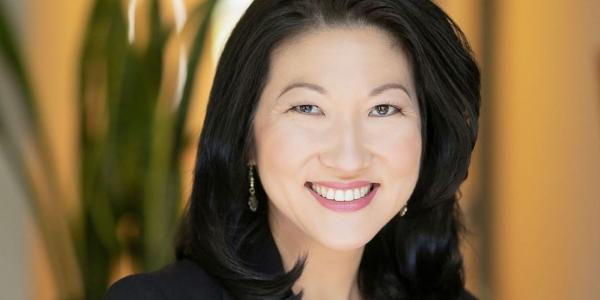 You are here
Cuando viajo por todo el país, visitando programas y hablando con educadores y niños pequeños, me sorprende la riqueza de oportunidades de la enseñanza personalizada. Como educadores de la primera infancia, están creando entornos de clase y experiencias educativas que se adaptan a la amplia diversidad de los niños a su cargo. Están creando comunidades de aprendizaje solidarias y equitativas que procuran respetar las fortalezas, las identidades y los contextos de los niños. Están desmantelando prejuicios y aceptando el desafío de garantizar que cada uno de los niños sientan que son visibles, aceptados y que tienen un sentido de pertenencia.
Esto me afecta profundamente. Como coreana-estadounidense de primera generación, rara vez vi reflejada mi cultura en los libros y materiales de clase de la primera infancia, pese a estar inscrita en un programa de inglés como segunda lengua (ESL) en mis primeros años. A pesar de mi afinidad por los libros y los mundos que descubría a través de ellos, muy pocas veces veía personajes que se parecieran a mí. De hecho, pasaron muchos años hasta que vi a una niña asiática en un libro de cuentos. Si bien tuve la suerte de contar con educadores y padres que me animaron a explorar mis talentos y a ser auténticamente yo misma, esta falta de representación era desalentadora.
Incluso con mis propios hijos, cuando eran pequeños, me costó mucho encontrar libros que representaran a familias multirraciales y libros que representaran a familias coreanas escritos en inglés. Estos títulos existen (The Have a Good Day Café, de Frances Park y Ginger Park; Peach Heaven, de Yangsook Choi), y la oferta de libros diversos va en aumento. Sin embargo, para encontrarlos aún hace falta atención e intencionalidad.
Sabemos que vernos representados es importante. Es importante para los adultos y para los niños. Es de vital importancia que los niños se vean reflejados a sí mismos y a sus familias, lenguas y culturas en los entornos de la primera infancia de manera significativa. Esto atañe tanto a los entornos y materiales de clase como a las prácticas docentes de los educadores. Las políticas, los planes de estudio y las evaluaciones de los programas—el tema central de este número—deben tener en cuenta las diferencias culturales, y los profesores deben ofrecer oportunidades de aprendizaje y crecimiento a todos los niños. Esto se logra cuando se conciben la cultura y la lengua de cada niño como recursos únicos y cuando se trabaja a partir de los conocimientos que los niños y sus familias aportan a la comunidad escolar.
Afortunadamente, veo ejemplos de esta mentalidad orientada a los recursos todos los días:
En octubre tuve el privilegio de visitar la guardería Sandy Lane en Belleville, Nueva Jersey. Este programa acreditado por NAEYC asiste a una gran variedad de familias, integrando deliberadamente sus culturas y experiencias vividas en su plan de estudios, en las aulas y en las actividades de participación familiar.
En la Conferencia Anual de NAEYC realizada en noviembre, los miembros tuvieron la oportunidad de conocer a dos autores de libros que celebran la diversidad de personajes y ofrecen a los niños un espejo donde ver reflejada su identidad y una ventana a través de la cual ver a los demás. Minh Lê, nuestro orador principal, presenta personajes vietnamitas en su galardonado libro Drawn Together, en el que un abuelo inmigrante y su nieto nacido en Estados Unidos exploran las maneras en que el arte trasciende las barreras lingüísticas y culturales. Minh habló del poder de los libros y de la importancia de la equidad en la literatura. También tuve la oportunidad de entrevistar a Darryl "DMC" McDaniels durante nuestra sesión inaugural. Su libro ilustrado, Darryl's Dream, celebra la diversidad y la búsqueda de la propia voz. Nos contó que, de pequeño, se sentía como un extraño. Solo en los cómics veía a personas "inteligentes, cerebritos y torpes como yo." Y añade que "los primeros años son fundamentales para darles a los niños las herramientas necesarias para afrontar todo lo que viviremos luego de adultos."
Natalie Williams, destacada en la sección Miembro en primer plano de este número, defiende efusivamente la diversidad y la equidad en el trabajo que realiza en el Children's Museum de Miami. En su programa, acreditado por NAEYC, se representan y celebran las fortalezas singulares de todos los niños. "La diversidad, la equidad y la inclusión se manifiestan a través de prácticas, políticas y acercamientos al aprendizaje," afirma. "Cuando recibimos un trato igualitario como colaboradores, es una señal de que vamos en la dirección correcta hacia un futuro equitativo."
NAEYC se compromete a defender y apoyar su tarea mientras ustedes siguen personalizando su práctica para asistir a los niños con sus necesidades particulares. El tapiz que conforman nuestros más de 60 000 miembros es rico y diverso, como lo son los niños y las familias con las que trabajamos. Nos comprometemos a garantizar que todos nosotros—y nuestros contextos personales—seamos reconocidos, apoyados y valorados. A través de nuestras declaraciones de posición "Promover la equidad" y "Prácticas apropiadas al desarrollo" nuestras iniciativas de promoción y nuestro compromiso de centrarnos en sus historias, seguiremos creando entornos educativos para que los niños puedan progresar.
Así como la representación de la diversidad es importante, también lo son sus historias. Este año, seguiré viajando por todo el país, centrándome en sus historias mientras ustedes se abocan al trabajo vital y transformador de la educación de la primera infancia. Sus experiencias guían nuestras prioridades mientras trabajamos para garantizar que todos y cada uno de los maestros—así como todos y cada uno de los niños—reciban la visibilidad y la valoración por lo que realmente son.
Copyright © 2023 by the National Association for the Education of Young Children. See Permissions and Reprints online at NAEYC.org/resources/permissions.
Michelle Kang
Michelle Kang serves as NAEYC's Chief Executive Officer.