Writing for Teaching Young Children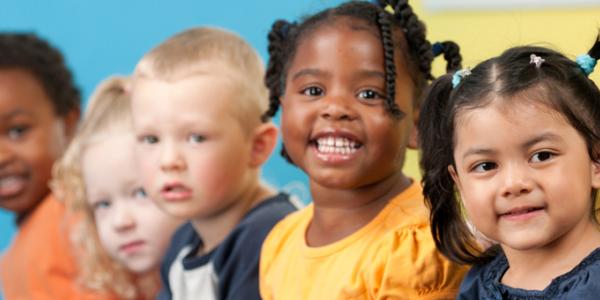 You are here
Thank you for your interest in writing for Teaching Young Children (TYC), NAEYC's magazine for preschool teachers.  
Before submitting your idea:
1. Browse the articles and tips on the TYC website.
2. Review our writing guidelines.
3. Learn more about the decision and publication process.
4. Submit your idea using this proposal form.
5. Nominate an outstanding teacher to appear on TYC's magazine cover and profiled through a corresponding feature.
We will acknowledge the receipt of your submission via e-mail. Although we are not able to provide specific feedback on all submissions, we will contact you if your submission is a good match for the current needs for Teaching Young Children. Articles selected for publication are considered a contribution to the profession; authors do not receive fees or royalties.
---
Writing Guidelines
Please keep the following in mind when you submit your work:
Audience
The primary audience for TYC is preschool teachers, assistant teachers, and family child care providers who work with preschool aged children.
Writing Guidelines
TYC publishes a few different kinds of articles and tips and we need all types for each issue of the magazine. In general TYC does not publish content or promotional pieces that focus [and promote] on one organization's products or services as editorial content.
We are actively looking for the following types of content:
Tips: Are short and to the point.  Word count - 300-500 words. See 10X Good Job Alternatives.
Articles and stories: Descriptions of research based best practices and innovative ideas as well as personal essays  on life as a preschool teacher. Word count - 500-1200 words. See the Boo-Boo Curriculum and How Process Art Supports Preschoolers.
A picture is worth 1000 words: Photos with captions that tell a story. In general each caption should be no more than 20 words.
A great classroom activity.
Format and writing tips
Present information using bullets, subheadings, lists, checklists, and high-resolution photographs, if available.
Use plain language that is straightforward, and easy for readers to understand. It's also okay for content to be funny and to have some personality.
Provide specific, practical, tips and strategies for teachers.
Content must be research-based, reflect developmentally appropriate practice, and include ideas to support children and families from diverse backgrounds, including dual language learners.
Photos
If you have high-resolution photographs that go along with your content submit them along with your content.  See the Photo Submission Guidelines for more information.
---
Decision and Publication Process
Decision 1: We will let you know if your proposal has been accepted. At this time we will offer feedback and guidance on the content and format of the article. Please note that an invitation to submit content does not guarantee publication.
Submittal: If invited you will be given instructions on how to submit your article for further review. Please make sure to consult the writing guidelines. If submitting video or photographs, include a description of what the images depict.  With your submission you should also include a brief bio.
Decision 2: We will let you know if your content is accepted for publication, if a revision is requested, or if we will not be publishing the content at this time.
Editing: Note that all submissions are subject to editorial review and revisions, copy-editing, and design.  We will share the edits with you, pose queries, and ask for additional information, as needed.
Copyright and clearance requirements: Before publication, we will provide copyright and clearance forms to ensure that NAEYC has the rights to publish the content. We also require the rights to use all photographs and videos.  Photographers must obtain and maintain model releases from the subjects of the photos/videos.  See our Photography Guidelines for more information.
---
TYC Article Proposal Form
http://www.naeyc.org/resources/pubs/tyc/article-proposal-form
---
TYC Cover Teacher Nominations  
Teaching Young Children features an outstanding preschool teacher in each issue of the magazine. Teachers who are selected appear on the cover of the magazine and are profiled through a corresponding feature.
If you know of an exemplary preschool teacher who deserves to be honored in this way, please complete the Nomination Form. Nominations are accepted year-round.
---
Interested in writing for other NAEYC publications?
Check out our author guidelines for: