You are here
What do Assessors do?
As the final step in the accreditation process, assessors conduct site visits to programs seeking accreditation.
It is nearly impossible for programs to demonstrate the vibrant children's learning that takes place in high-quality early learning programs through a program portfolio alone. NAEYC assessors visit your program site so they can witness firsthand the valuable work a program is doing with the youngest learners. This site visit plays a key part in guiding a program through the process of continuous quality-improvement and in verifying the information supplied through a program's portfolio.
Your assessor will:
Communicate with the program to schedule a site visit
​Review program and classroom portfolios
Observe and collect data from a variety of groups, including at least one classroom from all age categories (infant, toddler/two, preschool, kindergarten) served in a program
​Submit data gathered during the visit to NAEYC for evaluation, to help determine whether the program will achieve NAEYC Accreditation
---
Experts in Accreditation
NAEYC assessors are rigorously trained to evaluate programs consistently and reliably. Ongoing training and reliability testing ensures that assessors are accurate in their assessments; this, in turn, guarantees the integrity of NAEYC Accreditation.
NAEYC assessors know how to objectively evaluate programs' practices and merit to effectively recognize high-quality education in every setting. The NAEYC Accreditation team has traveled across the country and has seen high-quality education provided to young children in various environments—from Head Start programs to private programs, home care to public school pre-K, NAEYC assessors understand that high quality is not about a program's resources. The best education depends on the quality of services offered and the interactions between children and teachers.
NAEYC assessors truly value and understand the importance of high-quality early education. It is this understanding that inspires them to help programs build on best practices to create high-quality environments for children.
How do we keep quality consistent across the nation? Check out NAEYC's assessor reliability methodology.
---

Meet a few of NAEYC's more than 30 Program Assessors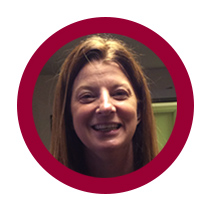 Sharon

"I like being a NAEYC Assessor because I enjoy visiting different programs and seeing how they reflect their program in experiences and opportunities for children and their families."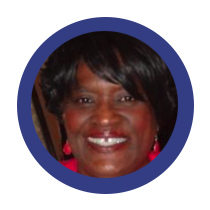 Elizabeth

"In my travels as a NAEYC Assessor, I truly enjoy meeting wonderful teachers, administrators and other adults dedicated to the nurture and education of future generations. I also love to see the light in children's eyes as they learn about the world in high quality environments."
Need Help with Accreditation?