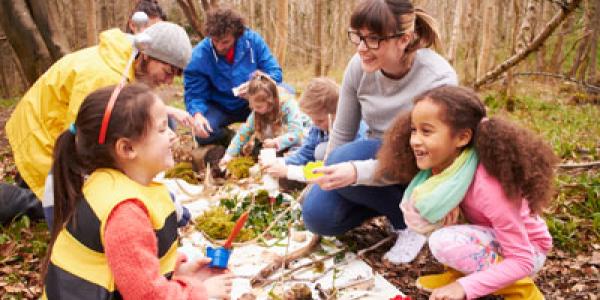 You are here
Important message: Are you hosting a site visit in 2018? Are you prepared for the 2018 transition? Learn more about the 2018 transition
---
Processes that guide NAEYC operations
NAEYC's accreditation system is the standard bearer for high-quality early learning programs.
NAEYC works to:
Recognize early childhood programs that perform in compliance with the NAEYC Early Learning Program Standards and Criteria, as demonstrated through satisfactory performance of the accreditation criteria and
Be responsive to its multiple customers
NAEYC establishes and maintains a clearly defined process for pursuing, achieving, and maintaining NAEYC Accreditation. The intent is to ensure that early childhood programs meet NAEYC's definition of excellence and to increase the system's accountability for the well-being of children, families, and all customers of NAEYC Accreditation.
---
Major Accreditation Policies
Need help with accreditation?
Speak directly with NAEYC Early Learning Program staff about the NAEYC Accreditation process, educational qualifications, classes, and much more by contacting us at 1-800-424-2460, option 3.