Technical Assistance to Support High-Quality Early Learning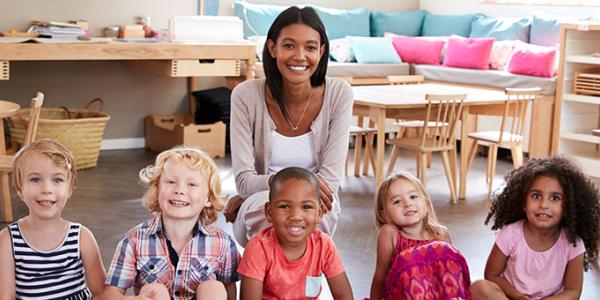 You are here
NAEYC's expertise in high-quality early learning lies in its role as a convener of multiple perspectives to create consensus on standards and systems building. We strive to empower early childhood educators with standards and resources that are based on research, practitioner input, and shared values.
While NAEYC doesn't offer accreditation to programs outside of the United States at this time, we offer broader technical assistance to support country-wide, high-quality learning systems around the world. To connect us with your country's Ministry that oversees early childhood development, please email us at [email protected].
Our technical assistance work includes:
Support to create a comprehensive framework for early learning.
Provides a basis from which an integrated system of professional development, reliable assessment, and reflective quality improvement can be developed.
Alignment of existing standards and metrics with international and country-specific documents to identify intersections and gaps.
Ensures streamlined implementation strategies for practitioners and highlights intersections in various requirements as well as the needs of administrators and policy makers.
Development of new standards in collaboration with country partners.
Facilitates the development of standards that emphasize developmentally appropriate content and expectations. Standards are developed and reviewed through informed, inclusive processes and created within a foundation of support for early childhood programs, professionals, and families within the country.
The standards are meant to be the framework from which an integrated system of professional development, assessment and quality improvement will be developed.
Provides expertise, content and a critical eye in the planning and implementation of large-scale projects to address challenges faced in various early learning settings, through consulting with multinational/multilateral organizations, NGO's, and private companies.   
Capacity building at the national and local levels that nurtures leadership development in early childhood professionals.
Equips professionals with experiences that are grounded in best practice and current early childhood education evidence base.
---
Our international work engages with the global early childhood development community, strengthens international early childhood systems, and improves the quality of early care and education for all children.
Global Work Guiding Principles:
Be sensitive to the nuances of varying contexts as we collaborate with our international partners to ensure that our assistance is global reach is culturally appropriate.
Recognize that we have as much to learn from innovative practices as we have to contribute
Maintain the integrity of NAEYC's core principles - that all young children should have access to safe, quality, developmentally appropriate learning environments.
A partial example of our technical assistance work with the Kingdom of Saudi Arabia to develop Early Learning standards can be found here.