Early Learning Program Trainings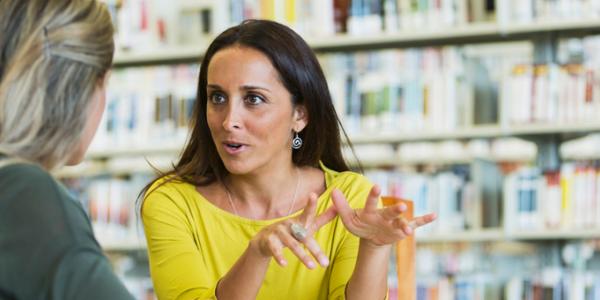 You are here
The accreditation training center supports early learning programs as they engage in continuous quality improvement through NAEYC Accreditation. Accreditation training is available in a variety of settings:
National conferences
On-site trainings
If you have any questions, or would like to have NAEYC Accreditation staff present at your conference, contact AccreditationTraining@naeyc.org.
---
National Conferences


Annual Conference

Gathering early childhood educators from around the globe to connect, collaborate, and learn together. Join us virtually, November 8-10.
If you are registered for the 2020 NAEYC Annual Conference, you can access the platform beginning at 9:00 a.m. EST on Sunday, November 8 by logging into the virtual platform. When logging in, please remember to use the email address that you used to register for the event. No password or passcode will be necessary to log in. Only one device can be logged in with the registered email address at a time.  
View the Schedule of Events to plan your experience!
---
On-Site Trainings

We are delighted to offer a variety of brand-new support services to help programs and agencies learn more about NAEYC Accreditation of Early Learning Programs. These sessions are designed to help administrators, coaches, technical assistance providers, and teachers learn more about preparing for accreditation.
Accreditation 101: Understanding the Accreditation Process and Expectations

Session description: This session provides an overview of the four-step process for achieving NAEYC Accreditation. This training session is recommended for programs that are not currently accredited and who are embarking on their initial accreditation.
How Are We Doing? Measuring Your Program's Progress Through Self-Assessment

Session description: This session examines how to approach rating and analyzing data for all elements of your program's environment including: teaching practices, relationships, curriculum and play, materials and equipment, displays, transitions, and health and safety practices. This training is designed for programs that are in the preparation stage for their initial or renewal site visit.
Introduction to NAEYC Accreditation Decision Reports

Session description: Understand the components of the Accreditation Decision Report and learn how to utilize the results for continuous quality improve throughout your accreditation journey. This session is designed for programs who have a working knowledge of accreditation
Preparing for Your Site Visit

Session description: Prepare your program for your site visit by understanding what happens during a site visit. This session will also help you identify what assessors look for during a site visit and review strategies for how to prepare your staff to demonstrate how your program meets the NAEYC standards on the day of your visit.
Putting it All Together: Portfolio Creation 101

Session description: This session provides strategies on how to streamline your program and classroom portfolios to be able to focus on what matters most. This training is recommended for programs that understand the accreditation process and are ready to begin pursuing accreditation, but are looking for guidance on the portfolio assembly process.
Navigating the Accreditation Portal* 30 minute add on session

Session description: This mini session provides information on navigating the online Accreditation Portal.
---
Please complete the form that best describes your training needs:
On-site Training Request Form – Complete this form to request an in-person training on-site scheduled at your convenience
Need Help with Accreditation?