Early Learning Program Trainings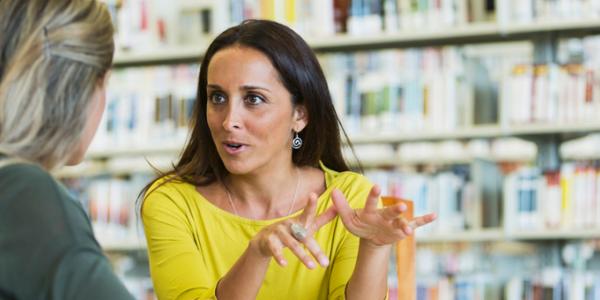 You are here
The accreditation training center supports early learning programs as they engage in continuous quality improvement through NAEYC Accreditation. Accreditation training is available in a variety of settings:
National conferences
On-site trainings
If you have any questions, or would like to have NAEYC Accreditation staff present at your conference, contact AccreditationTraining@naeyc.org.
---
National Conferences


November 20-23, 2019  |  Nashville, TN
---
On-Site Trainings

We are delighted to offer a variety of brand-new support services to help programs and agencies learn more about NAEYC Accreditation of Early Learning Programs. These sessions are designed to help administrators, coaches, technical assistance providers, and teachers learn more about preparing for accreditation.
Accreditation 101: Understanding the Accreditation Process and Expectations

Session description: This session provides an overview of the four-step process for achieving NAEYC Accreditation. This training session is recommended for programs that are not currently accredited and who are embarking on their initial accreditation.

Preparing for a Site Visit: The Assessor's Perspective

Session description: This session examines how assessors approach rating all elements of the group environment including: teaching practices, relationships, curriculum and play, materials and equipment, displays, transitions, and health and safety practices. This training is designed for programs that are in the preparation stage for their initial or renewal site visit.
Continuous Program Quality Improvement Through Program Portfolio Creation

Session description: This session provides strategies on how to streamline your program and classroom portfolios to be able to focus on what matters most. This training is recommended for programs that understand the accreditation process and are ready to begin pursuing accreditation, but are looking for guidance on the portfolio assembly process.
---
Please complete the form that best describes your training needs:
On-site Training Request Form – Complete this form to request an in-person training on-site scheduled at your convenience
Need Help with Accreditation?