Rethinking Circle Time: Effective Communication with Young Children (On Demand)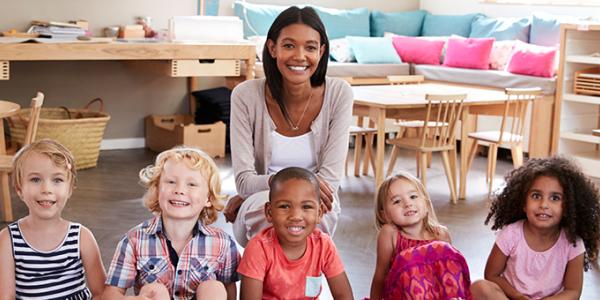 You are here
Teachers need strong communication skills to effectively navigate their day from greeting families to managing conflicts between children that may occur in a busy classroom. Rethinking Circle Time provides clear communication strategies, from a behavioral psychology perspective, to help teachers succeed and have a stress-free classroom. Learners will also be introduced to a class meeting framework to support children in communicating effectively with each other.
This module supports the following Accreditation topic areas within Standard 1
1B: Building Positive Relationships Between Teachers and Children
1E: Addressing Challenging Behaviors
Learning Objectives:

Learn the technique of "pairing" with children at the beginning of each day
Understand the 6 steps to effectively communicating
Use class meetings as a strategy during your whole group gatherings with children to model effective communication classwide
Purchase the On-Demand Module!
Rethinking Circle Time: Effective Communication with Young Children (On Demand)
Member Cost: $20
Nonmember Cost: $25
Target Audience: Teachers
Clock Hours: 1 hour of training, certificate provided
Access: Learners will have access for 30 days.