Online Learning: Frequently Asked Questions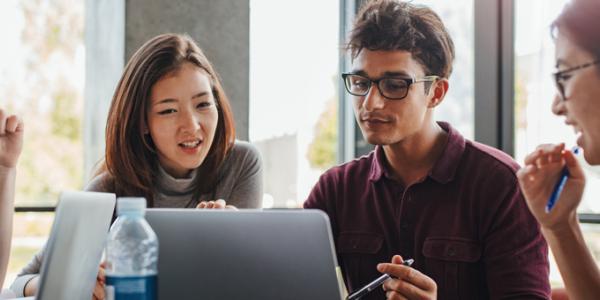 You are here
Frequently Asked Questions
What is the difference between an online module and a mini-course?
NAEYC's online modules are non-credit, online learning programs that are usually 1 hour long. Each module provides learners with opportunities to deepen their skills and knowledge on specific topics through the convenience of online training. NAEYC's online mini-courses are also non-credit, online learning programs, but they are usually longer than 1 hour and explore topics relevant to early learning professionals in more depth. 
Who should take NAEYC's online modules?
NAEYC's online modules are open to anyone with an interest in early childhood education. The target audience for each course is listed in the course description.  
Where can I browse/purchase available online learning products?
Visit the Online Learning page of the NAEYC website for a list of all available topics, descriptions, prices and other details. By clicking the "Purchase Now!" button on any online learning page, you will be directed to our online store to purchase the individual online learning product. 
Will there be professional learning in Spanish or other languages?
Can I purchase a module on behalf of my staff member? How do I purchase modules for a group?
Our online modules are designed for individual use. To ensure that a purchase is tied to each individual's Learning Lab account and that the certificate is generated in their name, you must either:
Login to your staff's NAEYC account(s) to purchase the module for them
Or provide your staff with credit card information during their checkout
One account holder cannot purchase multiples of the same module. You can coordinate larger group purchases (of the same module, or a variety of modules) via purchase order with our Market Solutions department at 
[email protected]
When can I start my module/course?
Most of NAEYC's online learning products are available on demand. This means customers may purchase and begin the training at any time. Facilitated courses have specific begin/end dates and these details will be listed in the course description. 
I have already made a purchase. How do I access my course? 
Please check your confirmation email for a link to access your purchase. If you don't have your confirmation email, please visit the Learning Lab.
After purchase, how long will I have access to my online learning?
Length of access is included in the description of each module. In general, customers will be provided with 30 day access for each on demand module or mini-course purchased. Unfortunately, we are unable to extend enrollment periods. 
Will I receive a certificate for completing the module? How do I access it?
Yes. Upon successful completion of each module or mini-course, learners may access and print a certificate. 
Certificates identify the name of the learner, the title of course, date and clock hours of training earned. The certificate also includes NAEYC's logo and the CEO's signature. We are unable to customize individual certificates.
To access your certificates in the Learning Lab, please follow these instructions: 
Log on to the Learning Lab on your computer or laptop.
Click on your name in the upper right corner. 
Click on Certificates from your account menu. A list of earned certificates will be displayed.
Click on each link that says "View Certificate" and then follow the prompts for downloading. 
Will I be able to access old certificates from online modules I completed in the new NAEYC Learning Lab?
Only certificates from professional development that you've completed in the Learning Lab (this includes Virtual Institute presentations) will be visible in your Learning Lab account menu. 
Will my employer/state licensing/state training system accept a NAEYC certificate as proof of official training?
Due to the varying requirements of each employer/state licensing/state training system, you will need to contact your employer/state licensing/state training system to determine whether a NAEYC certificate of attendance will fulfill your specific requirements.
Can I earn CEUs (continuing education units)?
NAEYC does not currently offer CEUs for its professional learning.
​How do I receive my professional learning course member benefit?
Standard members can receive one free module per year and premium members can receive two free modules per year. To access your coupon code for free online modules, please visit http://www.naeyc.org/login for more information. Coupon codes must be used at the time of purchase and cannot be used retroactively for completed purchases. Join/renew here. 
I'm experiencing technical problems in the Learning Lab platform. Who can help me? 
If you receive a message that pop-ups are blocked and course content can't be accessed, please adjust your browser settings to allow pop-ups from cloud.scorm.com. 
For technical support related to the Learning Lab, please contact Blue Sky by phone between 8am - 8pm Eastern Time, excluding holidays and weekends, or by email: 
For callers residing in the United States: (888) 705-6002
For callers residing outside of the United States: +1 (858) 201-4136
Email: [email protected]
​Who should I contact with questions about the modules?
FAQs about Facilitated Courses
Are the presentations live? Can I ask questions? Can I interact with other attendees?
Facilitated courses include live video meetings. Dates and times are listed in the course description. During the live meetings, you will be seen on camera and will interact with other participants.
What happens if I miss a live meeting?
Live meetings will be recorded and posted for later viewing. 
Will I be seen on camera?
Yes, you will have the option to be seen on camera.
Do I need special equipment or software to participate?
You may access presentations from any device (phone, tablet, laptop, desktop) or internet browser without any special software or downloads. We recommend ensuring that your browser is up-to-date.